What To Choose For A Telemedicine App Development: A Readymade Or Custom Solution

IT copywriter
Reading time:
26 Feb 2021
Are you a private practitioner dreaming of a personalized application? A small clinic looking to increase patient loyalty and accessibility of remote healthcare through their telemedicine application? Or maybe you are from a medical tech startup looking for an inexpensive solution for market testing? Great, this article is for you! At Azoft, we develop custom solutions from scratch and ready-made out-of-the-box products for quick and inexpensive adaptation for small and medium-sized businesses. In this article, we will tell you how you can launch your telemedicine app using a minimum of resources.
Development methods and their features
There are two ways to develop IT products:
to start quickly with an out-of-the-box solution

to build a product from scratch
Who benefits from buying a ready-made solution, and who needs custom development from scratch? Let's figure it out.
When choosing one of these options, determine whether your app needs to perform standard or non-trivial tasks. Look for similar solutions on the Internet. If you need to manage an online doctor's appointment and a database of patients, save medical record history, conduct video consultations, then it will be much cheaper and faster to use a ready-made solution. If you want to develop an analog of Doctor On Demand or Lemonaid, then you will require an individual approach, detailed analytics, and development from scratch.
Let's consider the key parameters of each of the listed solutions: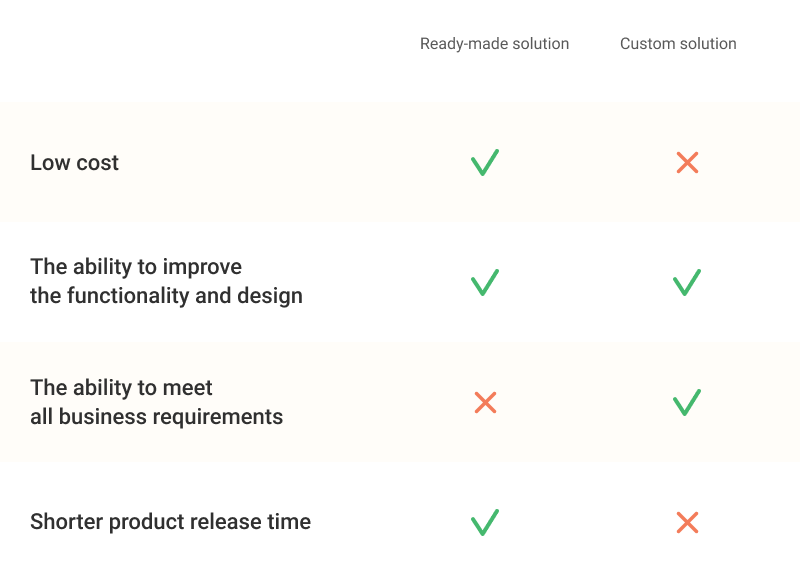 Primu.online, an out-of-the-box solution for telemedicine
Who is Primu.online for?
Initially, we developed our solution for private practitioners only. But in the process of market research, we found out that the telemedicine application is also interesting for small clinics and startups.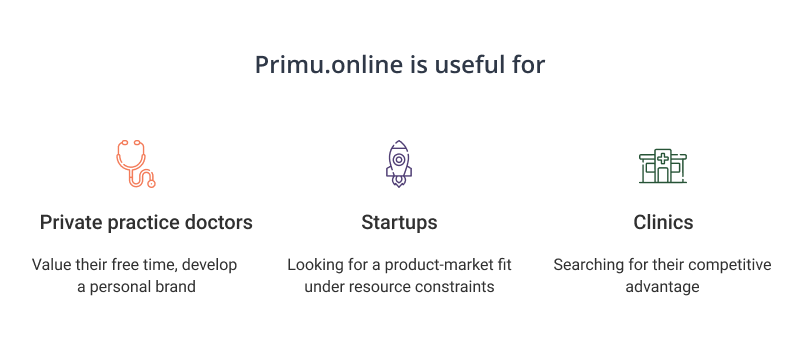 What the application can do
We have implemented key functionality that can be changed and refined to suit your business requirements. Let's see the functionality from the point of view of each user.
The digital doctor's office allows you to:
create and set up a personal account

manage work schedule

integrate it with the clinic's information system

receive notifications of new bookings or patient cancellations

see registered patients in the doctor's database

conduct a remote video consultation

edit the patient's medical record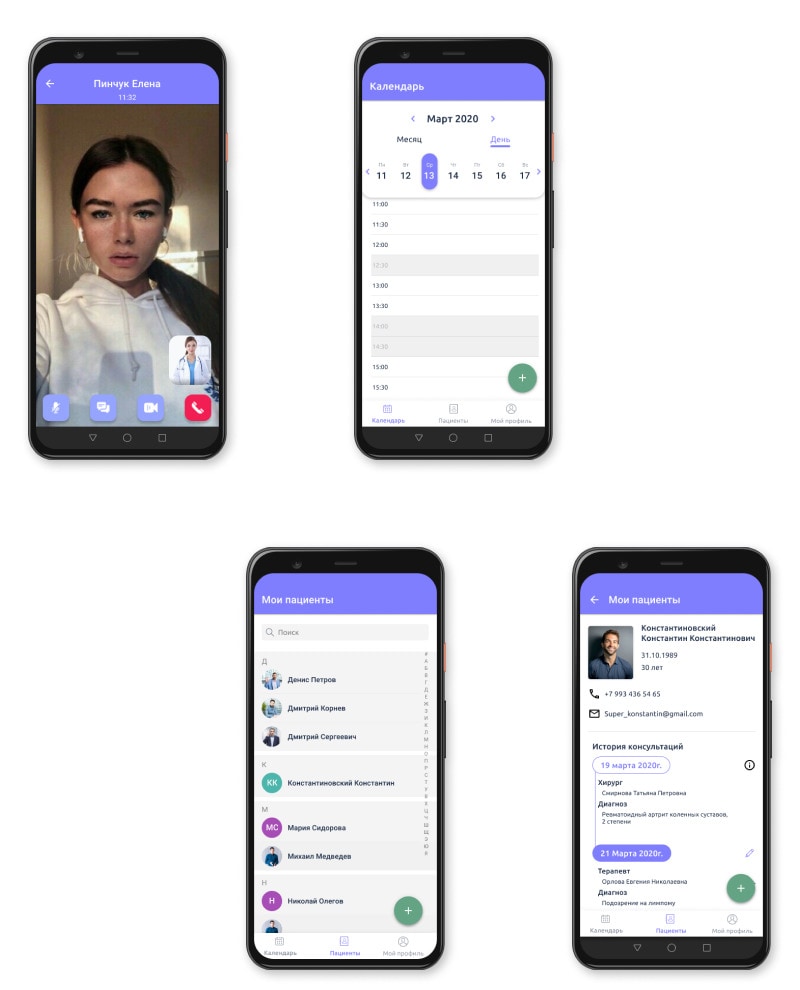 The digital patient room allows you to:
choose a doctor, follow the unique link to the profile of the required specialist and register in the system

manage your personal profile

manage an online appointment with a doctor: independently make an appointment and cancel consultations, as well as send reasons for requests

receive reminders of an upcoming consultation

contact the doctor online

manage a medical record where you can store the entire medical history
Next, we plan to develop an online payment module, personal chat, and also integrate medical records with medical IoT devices.
Implementation possibilities
Our out-of-the-box solution can be refined and branded for individual business requirements both with our development team or independently. For example, our customer from Germany plans to integrate a chatbot into our solution and localize an application for the German market.
We offer several options for cooperation:
SaaS: the developer has both the data and the server

boxed solution: the server with all the data belongs to the customer

individual development from scratch
Interested in custom telemedicine app development from scratch or using a readymade product? Contact a medtech specialist Ekaterina for advice or a demonstration of a ready-made solution, in Telegram @Smal_Kate or email at medtech@azoft.com