How Clinics and Private Doctors Can Develop Medical Applications

IT copywriter
Reading time:
26 Sep 2020
Mobile and web technologies allow patients to get in touch with healthcare providers without having to make a single trip to the hospital. Also, they help to organize the work of clinic staff and self-employed specialists more efficiently. Read this article to learn how to quickly develop applications for doctors, including telemedicine apps.
The global spread of COVID-19 has impacted all industries in all directions. Businesses have suffered colossal losses. On the other hand, a few areas began to flourish as their relevance has increased dramatically.
Telecommunications is one of these industries that have gained momentum and are rapidly developing in this new environment. In particular, teleconsultation has become essential to healthcare. Experts noted a surge in interest in the industry. They expect the global telehealth market to reach US $ 266.8 billion by 2026, with a CAGR of 23.4%.
Telecommunications and telemedicine as the new norm
The coronavirus outbreak has put tremendous pressure on healthcare infrastructures around the world. Many medical centers were not ready for such a high influx of patients. Due to the increased workload on clinic staff and the rapid spread of viral infection, it is important to organize the contactless interaction of patients with doctors via smartphones, computers, and other devices.
Telehealth is a safe way to provide online medical care for patients with chronic and other serious illnesses during a pandemic. Another benefit of telehealth is that there is no additional risk of infection for doctors and patients. This shows the social significance and prospects for development of the industry.
Telemedicine makes medical care more accessible to different segments of the population. Modern technologies including the Internet of Things, artificial intelligence, virtual, and augmented reality expand the range of services provided to patients remotely and improve their quality.
The functionality of the telemedicine application includes:
providing access to medical care to a wide range of patients

improving the quality and efficiency of medical care

ridding the patient of queues and unnecessary visits to clinics

enabling the patient to view their medical records without leaving home and store the examination results in a smartphone or other means of communication.
The scope of telemedicine applications is wide for both doctors and patients. Using the medical application, the patient can consult with the attending physician while abroad or in another city. The patient can quickly learn how to prepare for surgery, decide whether to buy medication or get a vaccination. You do not need to self-medicate if disturbing symptoms arise – it is better to remotely consult your doctor. You can save time on trips to the clinic when you need to find out how to adjust the treatment, or which tests to take. You choose a doctor based on his or her competence, and not by the address at which they receive patients. These opportunities positively affect the development of telemedicine services.
It is clear that telemedicine is here to stay even after the pandemic. We recommend that doctors and medical organizations follow this trend and organize remote patient appointments. To do this, it is important to improve the quality of remote service and solve the technical problems surrounding it.
Our team is actively working in the field of telemedicine. We have already created two ready-made solutions that save customers' resources on the development. Our Uber-like healthcare services can be tailored to customer requirements and used as:
a personal application of a private practitioner

a telemedicine application that is branded for a specific clinic

an online service for small and medium businesses.
Let's talk about the possibilities of using these services in more detail.
Clinical-branded telemedicine application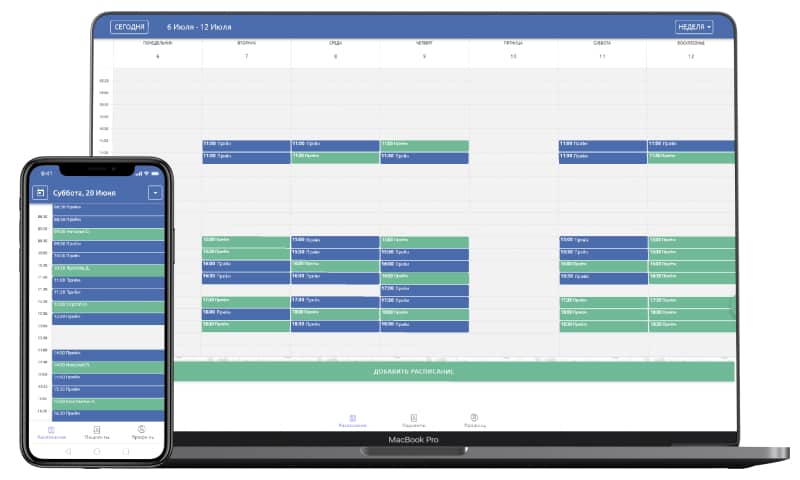 Our out-of-the-box solution is similar to DocDoc, and other telemedicine digital services. The difference is that our application can be customized for a specific clinic and put into operation in a short time. You can add corporate design, video communications, and chat consultations with patients to the application template. You can also automate payments for teleconsultations, set up analytics, add integration with the healthcare information systems, and other features. The cost of such a solution is less than the development of a medical application from scratch.
The solution helps to:
save time, lessening the burden on the administrative staff of clinics

increase the number of patients seeking medical advice online

improve the image of clinics and increase patient loyalty

personalize medical care.
Development of a personal application for a private doctor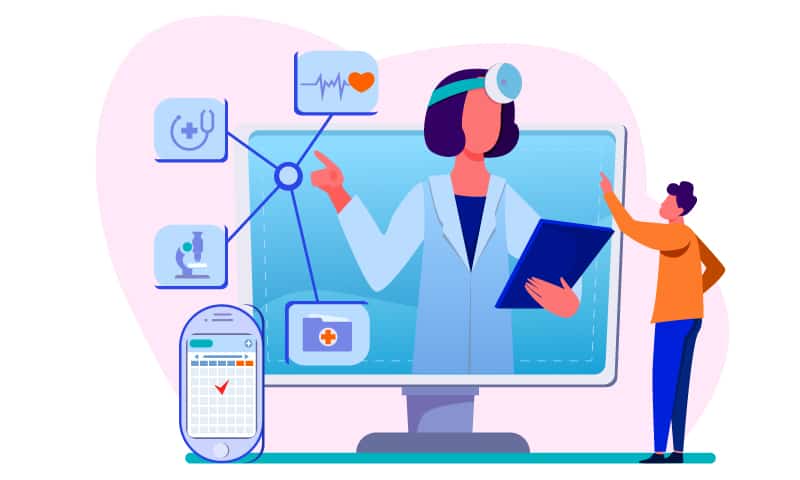 Studies have shown that getting regular medical attention and being monitored for a long time by one doctor has a positive effect on the health of patients. Patients tend to follow the recommendations of specialists more closely. They are less likely to be admitted to hospitals and live, on average, longer than those who rarely seek medical help.
Currently, most doctors can independently provide care to patients, without the need for  affiliation with medical centers. They prefer to work in conditions of their choice, rather than through organizations. The personal application will help the professional doctor to optimize working hours, establish work procedures, and provide continuous assistance to patients from anywhere in the world.
Benefits of a personal application:
optimizes the doctor's working time

expands the patient base

improves communication with patients

strengthens the doctor's personal brand

reduces the time and money spent on personal software development.
Development of applications for the service sector and other businesses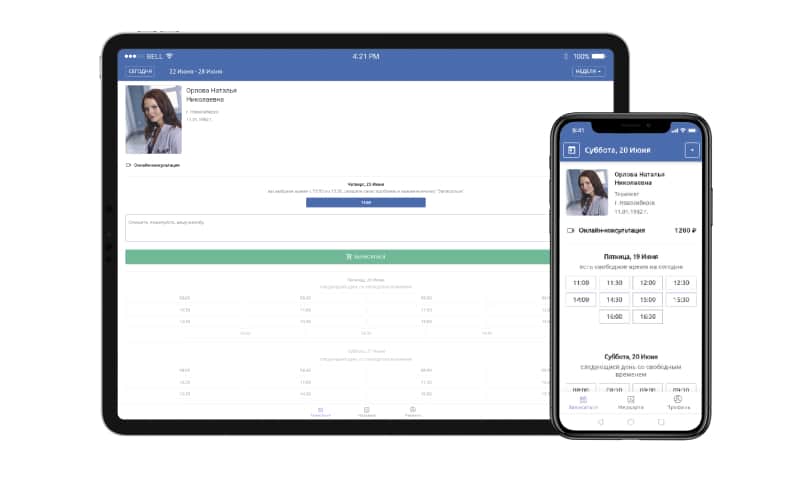 Our application template is suitable for creating online sites not only in the field of medicine, but also veterinary medicine, law, business consulting, education and art. Recently, a veterinary startup asked Azoft to develop a solution for veterinarians and pet owners in a short time. The client's task is to spend a limited budget, test the market, and test current hypotheses. We gladly agreed to help. This is one of many examples of how an Uber-like app can be useful.
Benefits of such solutions include:
the rapid development of the MVP version of the product

saving resources for development

the ability to customize the service taking into account the wishes of a particular client.
Our team develops turnkey IT business solutions – from project analytics to project development, promotion and support. Whether we offer you a ready-made solution or develop a new one from scratch, the main reference point in our work is your goals and product vision.
Are you interested in the development of telemedicine services, or do you want to use templates of online platforms for other purposes? Contact medtech@azoft.com, we will consult you for free and discuss the terms of cooperation!