Web Development Trends To Follow In 2021

IT copywriter
Reading time:
25 Jan 2021
Now is the perfect time to recall the past year and talk about trends that will define the future of web development. Dive into this article to learn the top 5 web development trends to keep an eye on if you want to develop relevant, outstanding, and user-friendly web apps.
Artificial intelligence and chatbots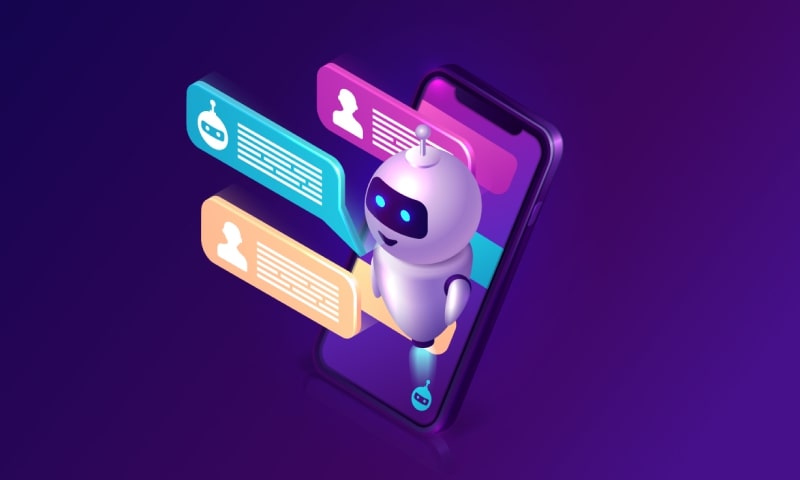 It is becoming clear that artificial intelligence is not about hype and is definitely here to stay. Year after year, this technology is becoming ubiquitous in our digital lives. Nowadays, many businesses use AI to solve complex issues. According to a PwC survey of executives, among the most effective AI solutions are virtual assistants (31%), automated data analytics (29%), and chatbots (28%). Gartner predicts that, by 2022, machine learning and chatbots will power 70% of customer interactions.
AI chatbots benefit banking, retail, healthcare, and other industries where the issue of personalized customer experience has come to the fore. We, at Azoft, also develop smart chatbots. Currently, we are developing a constructor for AI chatbots. It includes an admin panel that allows you to implement your own logic and scripts without requiring any programming. In the future, we plan to develop it into a full-fledged virtual doctor who will be able to support patients 24/7 and refer them to the necessary specialist in case of emergency. 
Most of the chatbots used today lack payment functionality. So far, you can only make a payment without the help of external systems on Facebook Messenger (in beta in the US) and Telegram. The situation is expected to change in the near future, making shopping with chatbots easier and more convenient.
Progressive Web Apps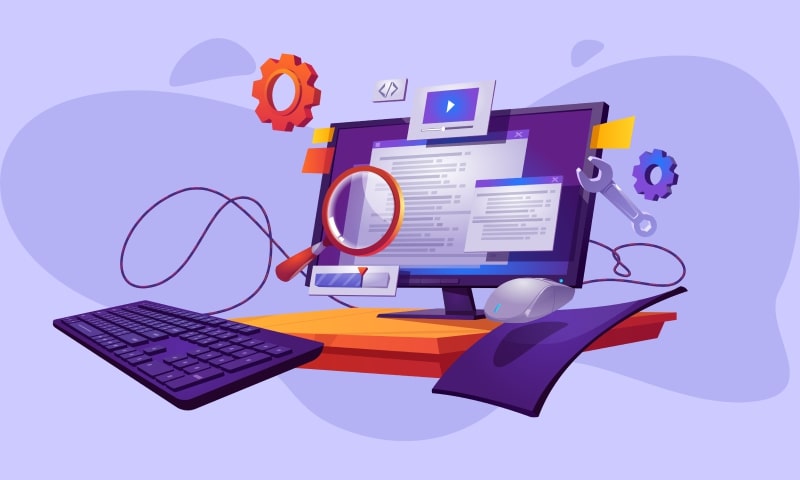 Progressive web applications (PWA) have been around for a few years already, and every year the technology attracts more and more investors and developers. Twitter, Uber, Instagram, Pinterest, Starbucks, and other brands use PWA-based apps as their main product or in addition to their mobile apps.
PWAs are great because they allow you to:
browse websites in a mobile browser with the same speed and convenience as on a computer, even offline

create a unified user experience of the product on any device

shorten the development process compared to native app development 
In addition, PWAs, being web pages, are recognized by search engines.
However, PWAs also have disadvantages:
if you don't have a native application, you miss traffic from the App Store and Google Play 

unlike native apps, PWAs have fewer features and therefore less UX

PWAs quickly drain the battery of the device
The bottom line is that a PWA can be a good alternative or add-on to a native application. The choice depends on the specifics of the business and its objectives.
We have developed our own telemedicine app Primu.online using a PWA. This out-of-the-box solution helps to keep an online record and a database of patients, save medical records and provide consultation through video chat.
Voice search and navigation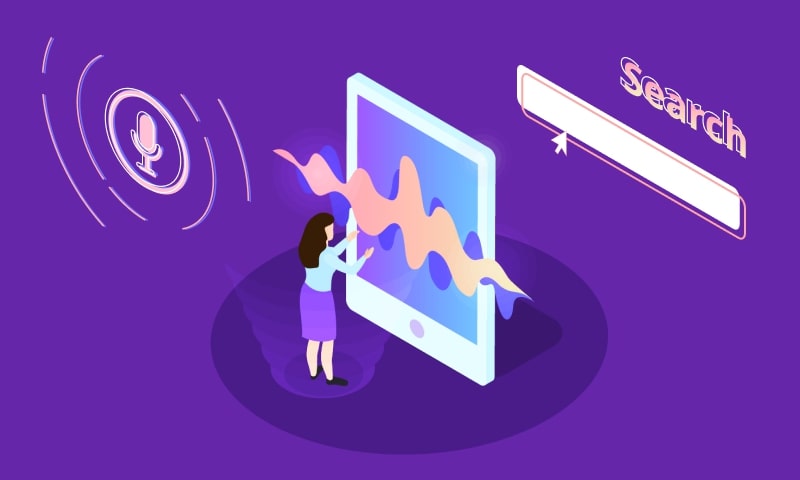 Voice search is rapidly gaining popularity. The advancement of smartphone technologies has fueled the growth of voice interface usage significantly. Almost all modern models are equipped with a voice search option. The popularity of voice assistants (Alexa, Siri, etc.) and smart speakers such as the Google Home Assistant and the Echo Dot have also contributed significantly to this trend.
People are getting used to communicating with devices by voice. With the help of developing machine learning technologies, artificial intelligence is capable of recognizing even more complex queries.
According to the Global Digital Overview study, the share of voice search usage worldwide grew by more than 9% in 2019, with 43% of users aged 16 to 64 who search the Internet using their voice at least once a month. 
The rise in popularity of searching and navigating a web page using voice is not surprising, as it is fast and easy to use.
Additionally, there is a growing demand for optimizing web-based voice search solutions in terms of SEO and other technical strategies. Early adopters are expected to gain an additional edge over the competition.
From a web development perspective, optimizing voice search requires working with the web speech API, which is split into two components: speech recognition and speech synthesis. Speech recognition allows you to recognize voice prompts, and speech synthesis allows scripts to read text content.
MedTech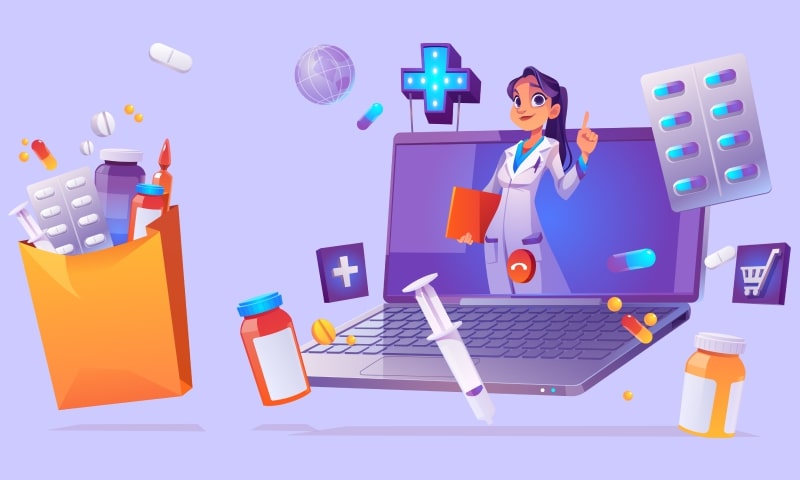 The coronavirus catalyzed digital health transformation worldwide. Both frontline doctors and patients who can't communicate with doctors under quarantine conditions need remote consultations and other medical tech solutions.
According to analysts' reports, the global medical mobile app development market is estimated at $37 billion in 2020. It is expected that, by 2025, this figure will grow 9 times and will reach $332.7 billion. If you are working on a MedTech product or planning to develop one, we advise you to pay attention to the following trends:
In the past few years, AI has become more accurate in identifying disease diagnosis. Huawei has developed a coronavirus AI diagnostic tool that can deliver a correct diagnosis quicker than standard tests. CT scans are analyzed based on an ever-growing database. Doctors receive the results within two minutes with 98% accuracy. This approach frees up human resources and allows treatment to begin before the standard laboratory test is received.
Azoft also has experience in developing medical solutions based on artificial intelligence. We have developed an AI algorithm that determines whether patients have lung cancer based on computed tomography (CT).
The popularity of telehealth has grown in previous years but, in 2020, the pandemic has become a significant stimulus for the development of the industry. Virtual care platforms using video conferencing and digital monitoring help patients around the world get instant access to healthcare.
The growth of telemedicine will likely continue after the end of the pandemic. 71% of US patients were considering using telemedicine at the onset of the pandemic, and 50% were already using virtual appointments. Fortune Business Insights predicts the global telemedicine market will reach $185.66 billion with an average annual growth rate of 23.5%.
At Azoft, we also see the significance and prospects of this field. We are currently developing the following telemedicine solutions:
a virtual doctor equipped with artificial intelligence who consults patients 24/7

an application for doctors and clinics that helps to conduct video and chat consultations with patients, automate payments for teleconsultations, set up analytics and add integration with the MIS clinic

an application that allows users to store important medical documents, receipts, results and calculate the amount of tax deduction for treatment
EdTech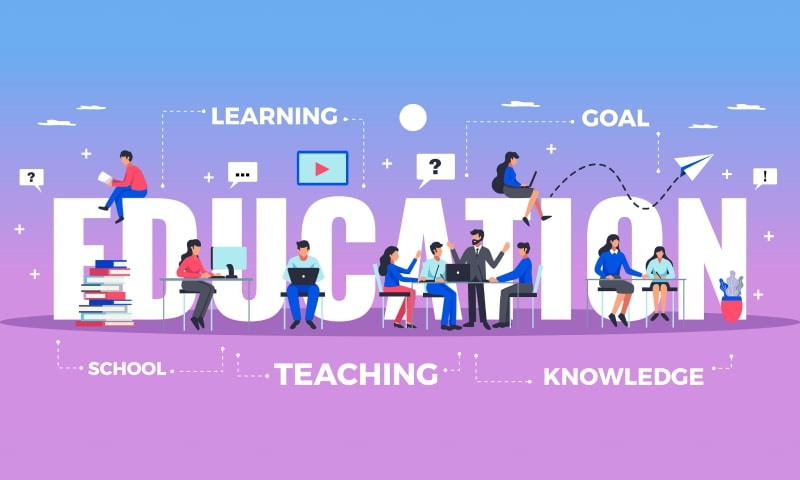 Even before COVID-19, there was already high growth and adoption in education technology.
The COVID-19 pandemic has affected almost all areas of life. In particular, the need for new online education products has increased. Analysts at the American consulting company Grand View Research expect that the global educational technology market will reach $285.2 billion by 2027, and will grow by an average of 18.1% from 2020 to 2027.
Some key areas in EdTech experts highlight are:
Effective distance learning solutions
Educational institutions and private educators are adapting to new realities and need convenient tools for online learning. This includes tools for conducting classes in real time, creating and posting pre-recorded lectures and completing assignments based on them. We, in turn, rolled up our sleeves and developed an online learning platform for a client from the US, which helps to enroll students, organize payments and conduct streams.
Implementation of artificial intelligence technologies to automate routine tasks
Teachers spend a lot of time grading exams, checking homework, and giving feedback to their students. AI is capable of taking on many of these day-to-day responsibilities, even when it comes to creative areas. For example, using AI, we developed several EdTech tools for an online drawing school. They can automatically check jobs and correct standard errors.
In this article, we have collected the most significant, in our opinion, technologies and directions that you should pay attention to if you plan to develop web projects in 2021. We hope you can take what you've learned to benefit your business!
If you need help with web development, ask for a free consultation at info@azoft.com!