How to Evaluate and Choose a Web Development Company

IT copywriter
Reading time:
29 Apr 2016
Although it's a stretch to compare slipping into a new website to getting a new car, they do both share in being highly important "upgrades" in our lives that require trust in the brands, or companies, we choose to do business with. You depend on the safety of your motor vehicle in the very same way you entrust your company's brand and public image to a set of related web pages assembled by a web developer. Yet, whereas a car is a finished product where primarily the technical specification and manufacturer's track record matter most, developing a website entails a much more complex process in which you need to take active participation — working closely with your web developer — in order to successfully maintain your company's online presence and reputation.
"A website isn't a product, it's a service. This makes choosing a Web development company quite a challenge. In fact, I'd go as far as saying that it's the reason why roughly 80 percent of companies have had a terrible experience when it comes to launching a new website."
Ilya Pozin, founder of Ciplex, a digital marketing, and creative agency.
Digging deeper beyond price comparison
Everything looks simple on the surface: you know the goals your business needs to meet through use of the site, and the web dev team you hire knows how to achieve them in the most effective way. But how does what sounds like such a simple, straightforward task end up often turning into a sheer nightmare?
The most probable answer: Wrong business partner!
When evaluating a web developer, quite often it's price and turnaround time that become the most important considerations, while other vital factors are overlooked or underestimated. Having been in the web development business for over 12 years, by now we feel we know what to look for in the search for a solid, reliable web development partner — and how to recognize a quality one among the growing and already high number of them in business nowadays.
Experience
While there are multiple and controversial opinions on the matter, we have found that experience makes a difference – a conclusion based not so much on a developer's stacked portfolio but rather on seeing that the developer has established streamlined, time-proven working methodologies and demonstrated solid teamwork. Being in business for several years — with its inevitable share of successes and failures — generates invaluable data for the technological and cultural evolution of a company, allowing it to deliver challenging enterprise-scale solutions — reliably, securely, and with flawless performance.
Moreover, experience not only enables a developer to cope with technical hurdles effectively but it also makes one aware of the right questions to ask before taking on a project. It's important to be absolutely certain to verify that what the client says they want is understood by you as they intended it to be, and that the solution meets their needs, to assure that the final project — a site or a web app, etc. — is delivered in accordance with their business objectives.
Specialization
When reviewing a web developer's portfolio, you will naturally pay more attention to projects that had been completed for companies in the same industry as yours. Indeed, telecom, transportation & logistics, insurance, legal, finance, etc. — each sphere has its own specialized knowledge base that the web development team needs to be aware of.
One great advantage this gives you is an availability of an almost ready-made solution — based on the experience gained on these similar previous projects — that can be quickly and easily customized for the particular objective at hand, resulting in less time and money spent on the project. Whether you're putting together a promotional website or highly functional in-house platform — a web developer with the right specialized know-how is one that can usually provide you with the most time-efficient (and budget-efficient) solution possible.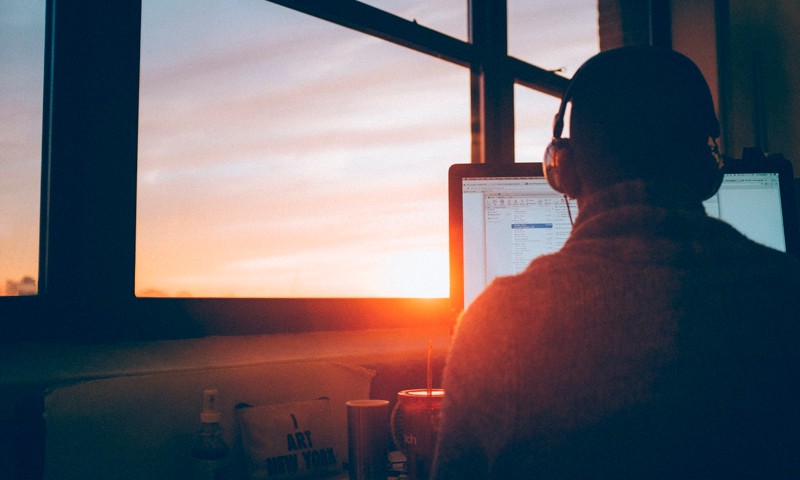 Technologies
In spite being highly tech-savvy, business executives rarely have the time to follow all the changes that occur in the web industry in areas such as, for example, high-performance frameworks, the "responsive web" revolution, cross-browser considerations, and other web phenomena & best practices. However, we strongly recommend that execs at least review closely the technological capabilities and specific case studies provided on a developer's website. When a company stays up to date on all these, it's a good indication that it can almost certainly serve as a trusted guide throughout the entire web development process. Utilizing best practices and possessing extensive knowledge of frameworks, etc., allows a web dev team to work more efficiently and, in the end, deliver ingeniously simple and elegant solutions to handle even the most complicated of tasks.
Comprehensive services
A full-service development firm is one that can handle your entire project from estimation, outlining initial specifications, designing UX/UI, development, testing & QA, deployment — including its ongoing maintenance needs — while leading the project through all the phases of its lifecycle.
Using a single company instead of multiple firms has considerable advantages: it saves time and energy, and leaves you worry-free in regards to things such as: how to communicate to each vendor a mutual understanding of the tasks required to achieve the overall results; and ensuring those team members themselves communicate and work well together.
First steps in collaboration
Respecting the client's time is among the most important considerations at Azoft. That's why before starting a partnership, we offer prototyping or proof-of-concept services free of charge, so clients can see for themselves and approve or modify the initial designs of future projects as soon as possible.
Providing preliminary design even before the contract is signed allows potential clients to evaluate the web developer's level of quality, business approach, and communication. Thus, it increases a client's odds of making the right choice, whereas they can see for themselves how quickly the firm responds to inquiries and whether it is it timely in delivering the free initial service. If a company isn't responsive before winning the contract, there's a high probability things won't get any better after they've been awarded it.
Free business analytics workshops
Quite often clients come to web developers with a just a seed of an idea and no clear objectives to define the tasks a website must accomplish from a business perspective, along with a rough graphic to visually present its features and layout. In these cases, we at Azoft start our collaboration by offering our potential clients a free business analytics workshop. Here, over a period of 2-3 days, an Azoft Business Analysis Specialist works closely with potential clients gathering information and preparing specifications and wireframes.
This free service is mutually beneficial: the client is provided the opportunity to evaluate the specialists' work, while the dev team receives all the information necessary for generating a precise project estimate. This enables delivery to clients very soon after they make their decision whether to go forward with the project.
Guarantees
Getting a project up and running doesn't necessarily mean farewell to it. It's vital to agree beforehand whether or not the web development firm takes responsibility for work necessary to provide ongoing site maintenance, further modifications required or requested, or any unexpected, time-consuming issues that may arise. Normally, even if you don't anticipate the need for any future expansion of your website and want to bring its maintenance entirely in-house, most web dev companies still provide a guaranteed coverage period of between 1-12 months where there is no charge for any further required tweaking or bug troubleshooting. Azoft offers a guaranteed 12 months of service on its software products.
The right way to choose
It's also very important to be aware that regardless of how high a web development agency's level of professionalism may be, nobody knows your future site's business objectives better than you. That's why when choosing a developer, one should look for a reliable business partner rather than just shop around for the best price.
We hope this article provides you with a better understanding of several key factors that we have found in our experience should be given top priority when considering a competent and compatible development firm for your valuable web property.