5 Ways Grocery Stores Can Benefit From Digital Transformation

IT copywriter
Reading time:
16 Feb 2016
Competition among leading supermarket chains is fierce. Many supermarkets encounter the need to provide consumers with different offers and coupons while also implementing the latest technological innovations to stay ahead of the curve. This need is called digital transformation. It is the process when a company evolves technologically to stay ahead of the competition or, in some cases, to stay afloat.
While small stores are investing more in customer service and providing a unique experience, big chains are turning to a digital transformation to solve their pain points.
In order to strengthen the connection between a supermarket and its customers, big chains are implementing technologies which focus on three areas — consumer loyalty, brand awareness, and convenience. The implemented solutions can focus on all three aspects or anyone individually.
Let's consider the most interesting examples of technological solutions available to supermarkets today.
Mobile apps for d
igital supermarkets
There is a wide variety of apps for grocery shopping available. The advantages for supermarket owners are obvious: users have constant access, can easily locate the nearest store, can view current specials, and can check if an item is in stock along with anything else which the app has been built to do. All of this helps to facilitate purchasing something from a particular supermarket.
The best-known app solution for grocery retailing is one that allows consumers to use digital coupons. By showing the app at checkout a user can use coupons without having to carry around a paper version.
Another popular grocery store app is the shopping list app. Consumers no longer need to use paper for their shopping lists and instead are able to use an app on their smartphone, using this in store to buy all the necessary ingredients for dinner.
Occasionally it can be very difficult to find a specific item even if you've been to the store a thousand times already, maybe you've even seen it before but can't quite recall where it is now. Navigation apps help shoppers easily find their way around a store shop and find an item they are looking for.
Most supermarkets prefer to offer cross-functional apps that serve several purposes and in addition offer a conduit for a rewards program.
As you can see from these examples, mobile technologies give supermarket chains a huge amount of opportunities to win over the consumer.
Online shopping and home delivery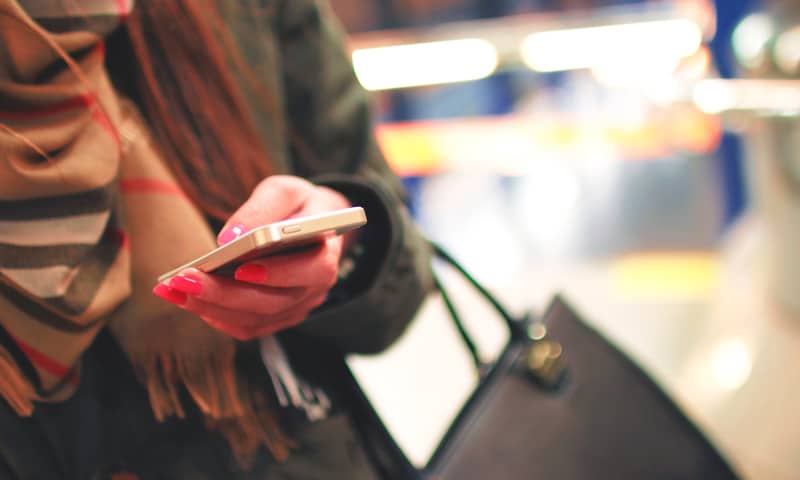 Although the majority of consumers prefer to shop at traditional grocery stores, todays busy lifestyle means the possibility of ordering groceries online is becoming an attractive option to more and more people. So in order to retain current customers who lead busy lives, supermarkets have to include online ordering as a function in their websites.
In addition to this customers have the option of either picking up in store or having it delivered to their home. Delivery order and tracking can be implemented through the grocery store website as well as via a special mobile app.
Online shopping helps supermarkets to increase their brand presence, extend themselves beyond the limits of location, and strengthen their brand in the eyes of the consumer. Thanks to this, innovative supermarkets have a chance to get ahead of the competition by a few steps before e-Commerce gains a significant share of the grocery retail market.
Web-wallets and mobile payments
As we move away from using cash at stores, there become more and more ways to pay for goods and services. While credit and debit cards have been around for a while and are well integrated, wireless payments are only starting to be used by retailers. The most innovative supermarkets aim to offer customers as wide a range of payment options as possible. By doing this they provide additional convenience and increase customer loyalty.
Thus, at some supermarkets customers can pay for their purchases using web-wallets — for example, Webmoney or PayPal. Online payment systems allow users to pay immediately and securely for any item in a supermarket.
When it comes to mobile payment systems, it is necessary to consider the two most widespread options: NFC technology and QR-codes. NFC is suitable for making financial transactions via smartphones with an NFC-chip, which have to be presented to the NFC-scanner during checkout. Using QR-codes is easier because to pay for the purchase, a shopper only needs to point a smartphone camera on a QR-code and receive the data about the total cost of the purchase.
Although NFC technology is easy to use, it has one substantial drawback. Not many smartphones are equipped with the required NFC chip, and not many retailers have NFC readers installed at their shops. In comparison, 99% of smartphones have the function to read QR-codes. To use QR-codes in grocery retail, the shop only needs to print them via an ordinary printer.
According to the prognosis of analysts from Juniper Research, the number of people using their smartphones for payments will continue increasing and by 2017 will exceed 300 million users worldwide.
In-Store technologies
Supermarket owners understand that customers need to feel comfortable during a task as tedious as shopping for groceries. In-store technologies help to make every day walk around the store more convenient and interesting.
At the bare minimum, many modern supermarkets offer free in-store Wi-Fi. It enables customers to spend more time in the store and find different information about groceries while moving along the aisles.
Besides Wi-Fi, there are other ways to add some interest and engage customers while they do their weekly shop. Interactive information kiosks can be used to provide a virtual map of the supermarket. At the kiosk, a customer can choose the section of a supermarket in order to check the current specials and find where in the aisle the items are located.
Some innovations make use of the trend of the Internet of Things (IoT). The IoT implies creating a universal ecosystem that can be controlled by mobile users and integrated with different devices and apps. All the connected devices in a supermarket are responsible for the IoT. For example, POS-terminals, video cameras, various beacons etc.
For example, to help customers always find what they come for, supermarkets are implementing smart shelf technology. When a customer takes the last item off the shelf, a store employee instantly gets a text message about this and can quickly restock the required product in the aisle.
Augmented Reality
Augmented Reality (AR) brings a unique customer experience in the supermarket, adding virtual data to a real environment. Today some grocery giants are actively applying AR technologies. For instance, by holding a smartphone against an item beacon, shoppers can view the product description, user reviews, ratings, and discounts.
Another innovative solution is combining mobile apps that offer digital coupons with AR. That is while looking at the aisle through a smartphone camera a shopper can see coupons appearing with special offers for particular items.
As you can see, a wide range of technology solutions plays an essential role in grocery retail development. Integrating innovations into the business model, supermarkets move to a higher level of interaction with customers, optimize costs, and modernize their grocery retail strategies. Whether retailers choose a mobile app for shopping or prefer an in-store smart device, these technologies allow them to gain the loyalty of shoppers and to increase sales as a result.