CRM Systems Overview: Ready-Made VS. Custom CRM

IT copywriter
Reading time:
1 Jun 2017
What is CRM? A buzzword? Yes. A software aimed at driving sales and marketing results? Sure thing. But there is something much more important in CRM systems, a thing that is often overlooked.
CRM systems are all about people. It's a philosophy for communicating with a target audience, an opportunity to know and learn about your customers. To understand their needs, and to come up with a solution on time.
Business Tasks which a CRM Solves
Collecting sales data in one place
Segmenting the target audience
Creating customer profiles
Providing a quick response for customer requests
Making personal recommendations and offers
Sales forecasting
These features are customer-centric, although a CRM also works as part of the company infrastructure. It can be integrated with financial and accounting packages, help speed up the reporting process, automate sales and marketing, and improve interaction between employees.
CRM systems can be divided into two main groups: stand-alone or ready-made products and custom CRM solutions. So, which one to choose? — It depends what business goals and requirements you have for the system.
Updates & Settings
Ready-made CRM software
You can start using it just after the license purchase. Usually, the solution is an auto-updated system, but you can also update it manually offline.The main drawback associated with a ready-made CRM systems is limited functionality. It seems as though there are lots of the features, even too many sometimes, but some of them won't be needed at all and you feel it lacks others that are essential for your business.
Custom CRM solution
Developers create and give you the solution within some timeframe. The system works with strategic business plans. And when it's required, your software development partners can broaden the CRMs functionality.
There is an opinion that ready-made CRM systems have a lower price and easier launch. Perhaps. However, it's quite complicated to adapt CRM systems for some business processes. Some add-ons are possible but they are costly and time-consuming. Remember, сheapest is the dearest.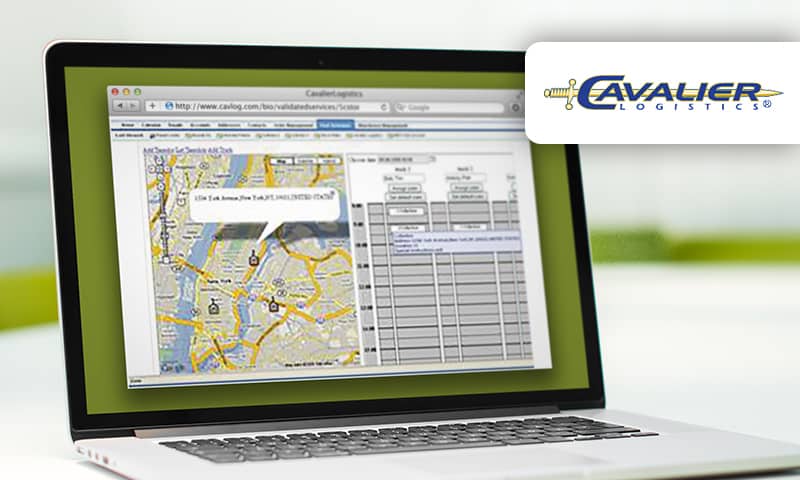 Here is an example of building CRM solution add-ons for the freight forwarding company Cavalier Logistics. Our client created a broad network of partners and this turned into an impeding factor for everyday operations as each of them had its own accounting system. Thus, as the business grew the ready-made CRM became insufficient. Many procedures were processed manually and took too much time.
We considered all the requirements and customized an existing CRM system, automated document workflow, and unified the uncoordinated parts of the customer's data with their company IT-infrastructure.
CRM Systems Integration
Ready-made CRM software
The system is supplied by a vendor who provides integration as well. If you plan to do integration by yourself then you need tech expertise or in-house software developers.
Custom CRM solution
The CRM solution can be integrated with your company's IT infrastructure including VoIP, ERP, Skype, social media, etc.
Do you think that a ready-made CRM tool is easier to integrate? — Don't speak too soon. If you already use third party services or you don't have an IT department then you'll face all the hidden risks of CRM integration. The remedy is a CRM tailored to specific business needs.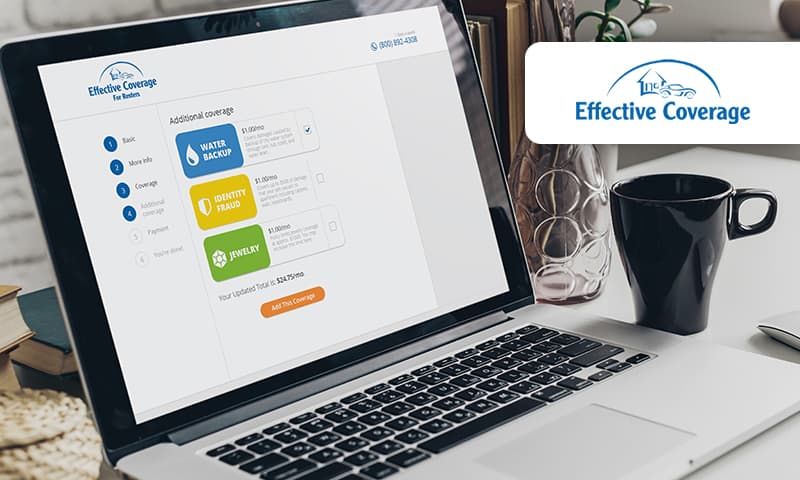 Being one of our partners, the insurance company Effective Coverage appreciates the custom CRM integration that we created.
It was required to improve the insurance certificate workflow without breaking the entire process. The process included many peculiar stages: certificate issue, renew, canceling, regular payment transferring, etc. All of that led to difficulties maintaining a workflow between the company and its clients.
Taking into account the requirements and the tricky business logic of the certificate workflow, we developed a CRM system that helped to accelerate certificate issue and minimize the number of failures.
Information Security of CRM Systems
Ready-made CRM software
You're a business owner, so the responsibility for data storage and security is yours.
Custom CRM solution
Data storage can be either on the side of the software developers (with only your company having access), or on your company's servers. This guarantees a safe and reliable place for your information.
Do you want to reduce the data leakage risks and secure your database from a break-in? — Choose a custom CRM system.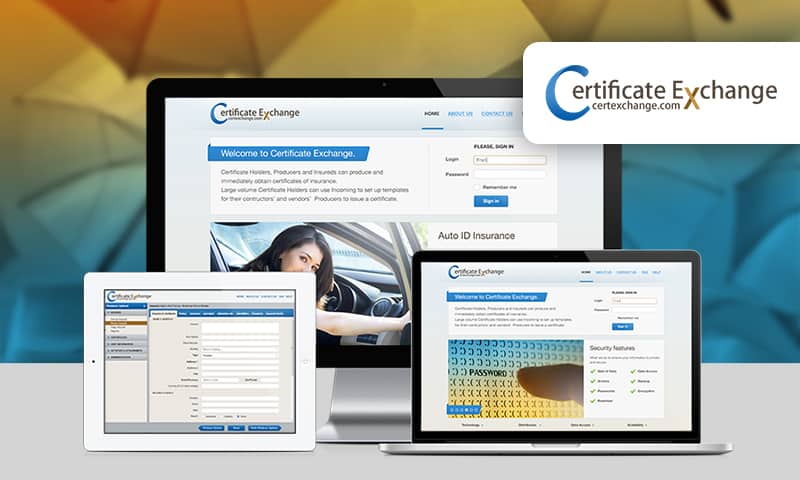 Take a look at one of our best practices — a CRM system for the US insurance company Certificate Exchange.
We implemented the first CRM version for this customer more than 10 years ago. Due to the increasingly rapid obsolescence of technologies, it became difficult to support the system. Therefore in collaboration with Certificate Exchange, we decided to rewrite the solution using modern software languages, frameworks, and libraries.
As a result, we made an up-to-date and effective CRM system allowing to enlarge functionality whenever the business owner wants.
Custom CRM systems can be easily integrated with business IT infrastructure, include the feature set needed for specific tasks and particular companies and provide information security. Many business owners found CRM software as a convenient and beneficial tool. It's up to you whether to buy a standard product or do custom software development.