3 seconds, $25 million, and Other Numbers About Chatbots in Business

IT copywriter
Reading time:
27 Jul 2017
2016 was the year of the chatbot. They help to increase conversion rates, retain customers, and speed up a business's response to its customers. Forbes finds that chatbots have a great future. According to the latest research, chatbots will control 85% of all customer service interactions by 2020.
When it comes to chatbots for business, the first type you will remember is BaaS — bots as a service. They are usually used for Email services and task trackers. These bots monitor deadlines, coordinate schedules, and pick up statistics.
BaaS bots are good for all companies. But what about specific businesses? Let's take a look at the industries where chatbots are not only an option but a necessity.
Insurance policy in 90 seconds
We all know that insurance coverage isn't a simple procedure: a customer needs to break into a call center, wait for several minutes, talk with a call center operator, listen to hold music while expecting the consultation, then answer various questions, etc.
How can we simplify this process? — Using a chatbot. This guy is ready to work 24-hours a day consulting customers with their needs.
Lemonade is a New York insurance company that has two chatbots — Maya and A.I.Jim. Maya promises 90 seconds to get insured and 3 minutes to get paid with her help. A.I.Jim even broke a record and got the time of claim processing down to 3 seconds! Once a customer described for a minute the sad story about the theft of his coat using a Lemonade app for claims. After only a few seconds, and the claims bot reviewed the customer's claim, checked it in accordance with the policy, ran anti-fraud algorithms on it, approved the claim, sent instructions to a bank for the money transfer, and informed the customer about the solution. Needless to say, the customer left pleased and recommended the insurance agency to the friends.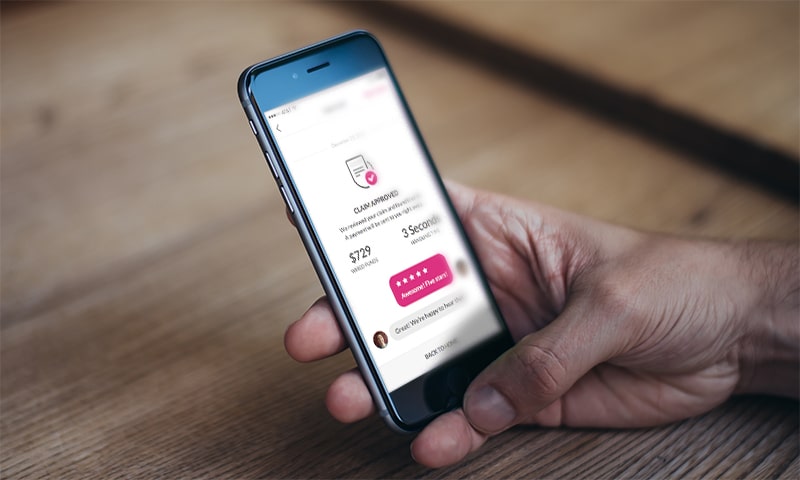 Chatbots In Finance: fast P2P transfers
Chatbots have become a required tool in the banking and financial sector. Some of the bots are targeted to inform customers about bank services. They tell you about the currency rate and help to find the nearest cash machine. This principle underlies Raiffeisenbankbot made for Telegram.
Other bots for banks can implement financial transactions. PayPal chatbot implements P2P payments in Facebook and Slack. The Masterpass chatbot of MasterCard supports commerce payments in popular messaging platforms such as Facebook Messenger, Skype, Telegram, Slack, and others.
Chatbots In Retail: 5 items instead of one
Chatbots work for retail too. H&M's bot offers shoppers different outfits. This benefits the retailer as there more chances that the customer will buy more items especially when they are very well selected. It's also advantageous for customers as there is no need to think about the perfect match of clothes and accessories.
Chatshopper Emma is a virtual shopping assistant based on Telegram. Emma asks app users about their fashion preferences and offers products from Amazon. The project began with an MVP using the WhatsApp platform and when it turned into a success, Emma's authors decided to make a fully functional app.
Chatbots In Healthcare: $25 million profit
Healthcare is another industry where chatbots are appropriate. Of course, a bot won't treat patients but it can be useful for a number of tasks. Chatbots can be helpful assistance for clinics. They can give advice, make doctor's appointments, send a prescription to a pharmacy, and monitor vital signs. A medical AI-based chatbot Babylon follows this strategy. Last year Babylon brought in $25 million to its authors.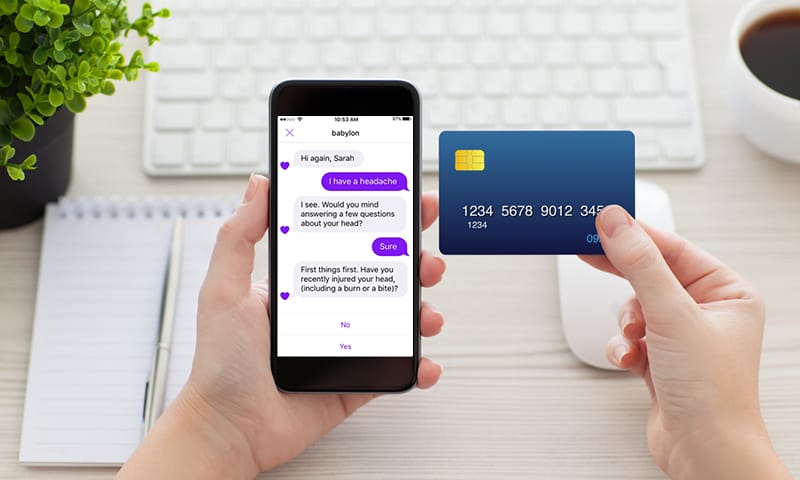 Of course, chatbots might come in handy in many other business spheres — starting from taxi services and restaurants and up to HR agencies. The list can be endless.
According to our experience, chatbots can be used independently as a tool and at the same time turned into part of a big communication system. Bots have come a long way from simple virtual assistants on websites to AI-based efficient tools. It's time for businesses to start using them.