8 Tips for Mobile Website Optimization

IT copywriter
Reading time:
18 Aug 2017
The rules have changed: mobile Internet now generates more traffic than ever and user behavior has changed dramatically, so anyone doing business online must adapt websites for mobile devices. Of course, Google did not remain aloof from this process: in April 2015, the company introduced changes in the ranking algorithm for mobile webpages. For many online marketing specialists, this was the last and most weighty argument in favor of mobile website optimization.
Adaptive design, separate mobile subdomain, or dynamic serving — every company chooses its own method to become mobile-friendly, depending on the specifics of the business and the resources available. Each of these methods has pros and cons — which we've already described in our recent blog post — and all of them have great potential for further development.
So, assuming you've already adapted your website for mobile, what should be done next? How can you make a mobile website more efficient and attractive to users? We've already written about optimizing the design of a mobile site, but today let's find out how mobile website optimization can boost your business.
1. Mobile Website Optimization: SEO
Remember that Google is more favorable to websites with an adaptive design. For mobile subdomains, you should rewrite the text in order to avoid problems with duplicate content. The mobile search takes into account the type of device and location of the user who submits the request.
Therefore, even if your website is well positioned in search results on desktop computers, there are no guarantees of a high position in mobile search. Keywords that are relevant to desktop PCs may differ significantly from the search queries of smartphone users.
If you want to achieve good results in promoting a mobile website, you should develop a separate concept for mobile search queries. Consider the specificity of major mobile platforms and take into account behavioral patterns of your audience that uses smartphones for viewing sites. Analyze mobile traffic using Google Analytics and optimize keywords and meta tags in accordance with the results.
2. Geo-targeting
Take advantage of geo-targeting opportunities: geolocation technology is rapidly improving, and for mobile platforms, it is especially important. According to Local Search Association experts, CTR (click-through rate) for ads with geo-targeting on smartphones and tablets is above average in all business areas.
60% of Americans are looking for information about offline stores with smartphones and tablets.
A marketing campaign with accurate geo-targeting provides great conversion. This isn't surprising, considering the fact that in 2015 in the U.S. the number of mobile requests on local businesses has exceeded the number of requests from the PC, and approximately 60% of Americans are looking for information about off-line stores with smartphones and tablets, 52% do it while walking around the city or traveling in the car.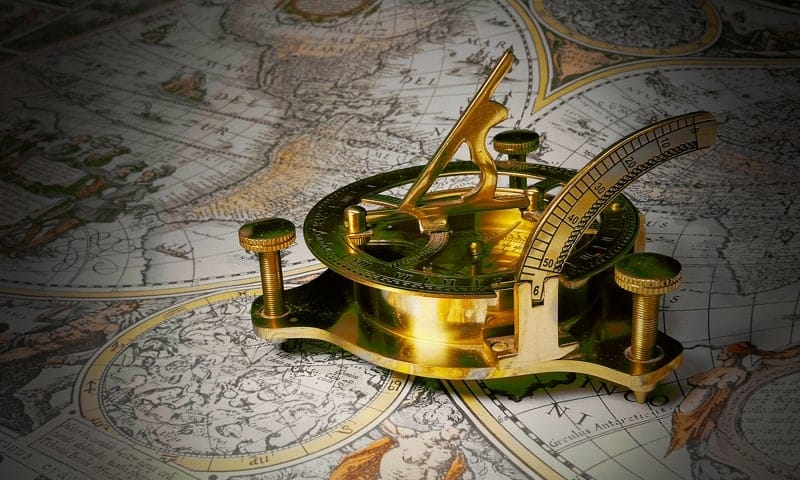 3. Contact Us
Phone numbers, maps, email — all of this information should be available in one click. Place the contact details in a prominent place. Be careful with the maps and test them for correct operation — sometimes it can be hard for the user to scroll through the map area. Simplify the process of filling out forms and add a call-to-action to the phone number.
4. Social Networks
Integrate social networks, but remember they are not suitable for all occasions. For example, social networking buttons should not be placed on product pages. However, if you offer interesting and shareable content on a web page, social networks will be useful to you.
5. Loading Speed
Surely you have considered this point while developing a mobile site, but loading speed is critical, so we recommend that you check it one more time. Connection quality or device battery may be low, so it is better not to risk it.
There are many tools available for making sure your website loads quickly. For instance, you can check the loading speed via PageSpeedInsights, see the reports in Google Analytics (Behavior> Site Speed), and then optimize the site in accordance with Google recommendations.
6. Mobile Coupons and QR-Codes
Everyone loves discounts, but paper coupons are too much trouble: they crumple and tear, they are easy to lose. Many companies are already using mobile coupons and promotional codes. Some companies choose to go the hybrid way: QR-codes are a good way to connect print advertising with mobile apps or websites.
Don't forget that mobile users are looking for simplicity and convenience, so make the process of special offer activation as accessible as possible. For example, create a simple form where the only requirement is to enter your email. In addition to stimulating sales, mobile coupons and discounts can serve another important function: the collection of information about clients and liaising with a loyal audience.
7. Subscription and Registration
A strong and loyal community is the key to success on the Internet. These communities do not appear out of thin air, they require hard work in marketing, creating quality content and product. You can understand it and make a lot of effort to make your project truly relevant and interesting, but the potential user may be lost even at the time of registration.
To avoid this, consider all available options: a large part of the audience may be lazy and prefer to log in using social media, but there are also those who choose the good-old email subscription. Use all the options.
8. Push-notifications
Push notifications on smartphones and tablets are displayed on the lock screen, or in the notification bar. They are easy to control: the user can disable or clear the push-notifications at his/her own discretion, unsubscribe, or subscribe to new sources through the control panel.
The push-notification channel started to develop recently and is showing excellent results: high rates of readability and subscriptions, spam protection, cross-platform, user-friendly format, and "don't disturb" mode. Push-notifications can be easily added to your website. For sites protected by SSL protocol, adding one line of code is enough. For sites not protected by SSL, there are alternative solutions, which are also quite simple and accessible. Push-notifications with proper use can push your business forward.
The mobile app is the shortest route to the heart of the mobile user.
The shortest route to the heart of the mobile user is often app development. Mobile apps are fast, well-optimized for mobile platforms, and always on hand — it's enough to download them once. With an app you can implement interesting and useful options that are too complex and demanding for mobile sites: virtual fitting rooms and augmented reality, delivery tracking, games and competitions for customers, geolocation, — the possibilities are almost limitless. The choice that's best for your business depends mainly on your users' needs.
Mobile website optimization can help you promote your app. If you have an app, be sure to provide a link to it on your mobile website, tell your audience about the app's key features, and invite users to share experiences.
To get the most out of your new mobile website, combine the proposed methods and use their capabilities to the maximum. This way, you will ensure the influx of users to the site and make their stay in your pages comfortable. Satisfied customers always come back and often bring their friends. But remember that standard sites do not exhaust all of the mobile internet opportunities.