What is Augmented Reality and How It Can Change Our Life

IT copywriter
Reading time:
30 Apr 2016
Augmented Reality, or AR, is not a new trend. Since 2009, AR periodically comes into the spotlight in tech news and media, but then gives way to the other topics. However, developers' and journalists' interest in Augmented Reality always comes back, showing the importance of this technology.
This is confirmed by financial projections: analysts expect that AR market will grow to 150 billion dollars by 2020. Augmented reality will generate 4 times more income than virtual reality and become an integral part of everyday life of a modern person. According to the most optimistic estimates, 8 of 10 mobile applications will use this technology in some way.
Augmented Reality market will grow to 150 billion dollars by 2020.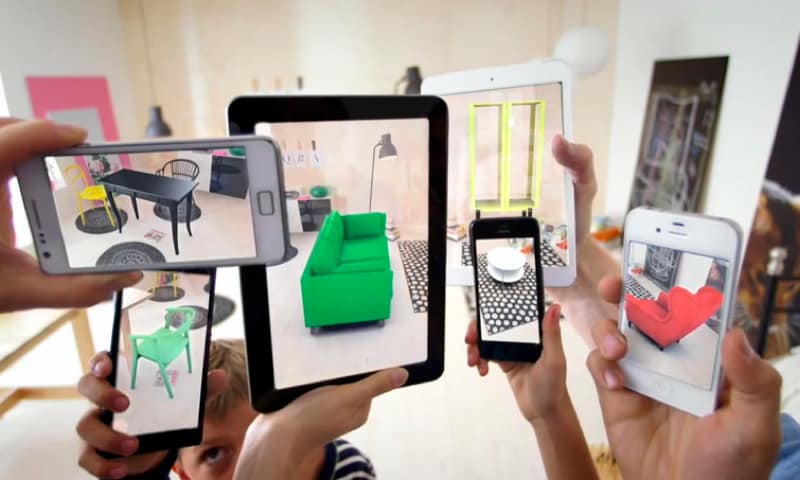 Today, AR conferences and congresses attract the attention of leading technical experts from around the world, large brands release their own augmented reality apps, аnd the IEEE Computer Society has included it in 2015 most important trends list. The optimism of IT community is based on the fact that graphic processors and sensors in smartphones continue to improve every year, and at the same time become cheaper.
So, how will augment reality change the world and what surprises await us in the near future? Let's take a closer look.
Augmented Reality is developing in two main directions. The first direction is smartphones and tablets, which have cameras that are becoming increasingly powerful. The second direction is the Internet of Things (wearable gadgets, integration with cars and white goods) — in this regard, experts most often discuss augmented reality glasses.
Applications for smartphones confidently gain market share, evolving from products intended for short wow-effect into convenient tools for everyday use. For example, using an augmented reality app, you can translate signs and signboards from foreign languages when you travel abroad. Location-based services, imposing AR-layer on an image from a smartphone camera, allow you to find everything you need in the city: from pharmacies and grocery stores to theaters.
Automakers are also on alert. In addition to AR-applications that are used for demonstration and promotion of cars (and have already become a standard in the industry), automakers are launching innovative products. For instance, Land Rover makes the hood of their cars "transparent" via AR, which provides more convenient and safe driving.
However, things are not so simple. AR technology penetration is still relatively low, and even the largest and loudest AR startups are not always successful. This was the case with Google Glass, when the development process became a marketing show and eventually led to a complete restart of the project.
Why is this happening?
Most likely, because the audience expects too much. When it comes to AR, consumers expect the future to come today. However, there are objective limits to this technology that complicate the process of realizing AR's full potential.
Surface tracking is not as good as it should be, computer vision is far from perfect, especially when it comes to tracking moving objects, smartphones and tablets are not powerful enough to "digitize" everything that's happening around us. Low speed of mobile Internet is also a serious obstacle.
In the next 5-10 years we will witness how augmented reality gradually conquers the world.
However, all these problems can be overcome, so in the next 5-10 years we will witness how augmented reality gradually conquers the world. Analysts claim that all tech companies should be ready for AR expansion.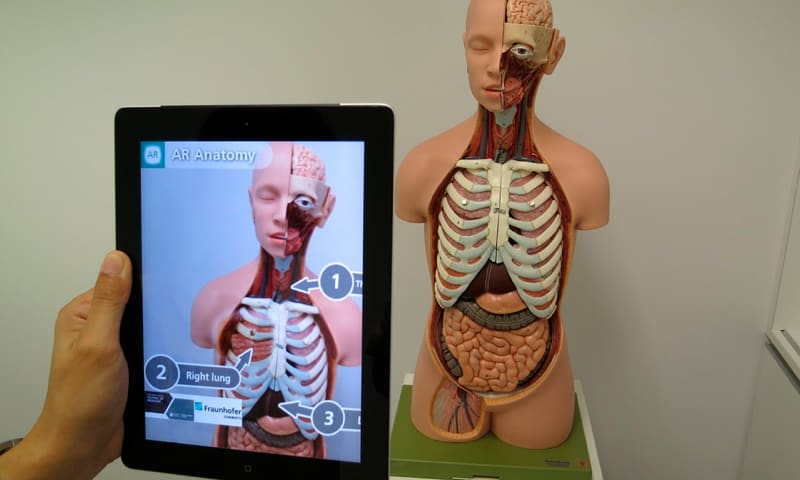 The future of AR: what do the experts think?
Industry enthusiasts hope to overcome constraints that we mentioned above and apply AR technology to various aspects of our lives:
Everyday tasks augmented reality can handle
Increasing richness of the information environment will require development of simple and elegant solutions that do not tangle user's communication with the outside world, but rather help in solving routine problems. Minimalist interfaces, discreet and unobtrusive interaction patterns will be the key to the world of augmented reality.
One interesting solution is the union of AR and brain waves reading. Wearable devices such as AR glasses and HMD helmets make it possible to collect and interpret contextual information about brain activity: monitor stress level and mood, as well as define some of the user's needs. For example, if you want to sleep, a layer of augmented reality displays the hotels nearby.
Using these systems, you would be able to collect feedback from neurons to track their condition and even improve your brain work. The goal is to spend less time on routine tasks, increase personal effectiveness, and potentially improve quality of life.
Information environment
Better tracking, computer vision, and cameras will sooner or later reach a point where all visual information is available for computational analysis. Interactive environment opens dizzying perspectives in all the spheres of human activity.
Today, NASA uses AR, helping technicians repair spacecraft in orbit. Boeing also uses augmented reality in its production. Analysis of the environment can significantly reduce costs, errors, and the resources required for any high-tech enterprise. Thanks to visual search, object recognition, and step-by-step instructions based on obtained data, business automation will reach a new level.
Environment analysis reduces costs, errors, & resources required for any high-tech enterprise.
So far, marketing and advertising is the most popular field for practical application of augmented reality apps. Advertising agencies quickly grasp the trends and adapt technologies because new unusual channels always attract the audience. However, the technology itself is not enough to create a product. The initial excitement quickly settles down, so, to maintain users' interest, it is essential to provide valuable content.
Advertising in AR will eventually become habitual and even annoying, and all the great discoveries will take place in the fields of production and education. Augmented reality will probably become a new stage in the consumerization of IT: another step of large enterprises towards their employees' needs.
Multi-displays, which IT-industry giants are already developing, can play a significant role in this process. Through the use of AR, they will be able to expand the digital user experience not only in gaming and entertainment but also in business.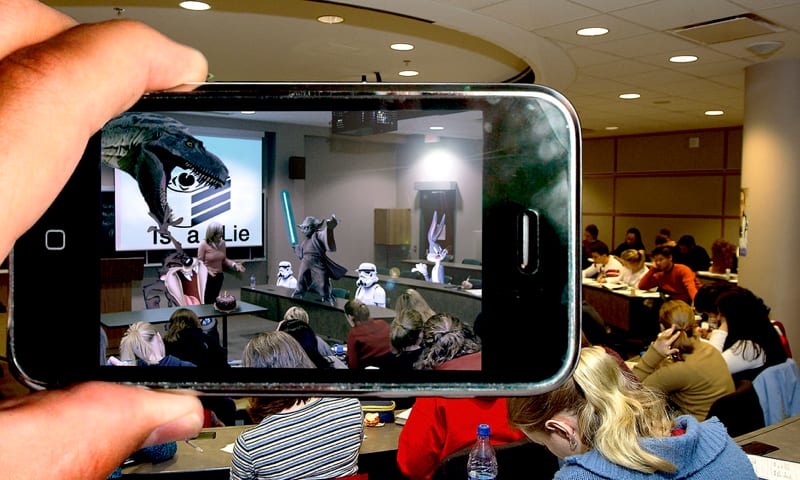 Creativity and Communication
Most experts agree that AR will dominate the technology market only when content generation becomes accessible to everyone. Right now, the barriers to make your own objects and animation in augmented reality layers are very high. To most ordinary users, the tasks of creating their own apps or generating experiences that can be shared with others are way too daunting.
The complexity and high cost of augmented reality prevent its spread. Widely accessible AR will boost gaming industry and social services. As soon as this experience becomes personal and possible to share with friends, the popularity of technology will grow exponentially.
Magic Leap specialists are currently working on a noteworthy creative tool for AR. This startup has already attracted 2 billion investment from Google, Legendary Entertainment and others. Microsoft project HoloLens solves similar problems. The technology that both of these companies are working on may seem unrealistic for many people today. The next few years will show how justified is their promise to make virtual objects an ingrained part of the real world.
We tried looking into the future to see how augmented reality will change the world. However, the tech industry is evolving so rapidly that even the most advanced expert can hardly give an accurate long-term prognosis. There may be large-scale turning points that will completely change our ideas of technology. Therefore, we continue to monitor innovative solutions in the field of augmented reality as well as other fields and think of how to put them into practice for our customers' benefits.