Logistics App Development: Door Delivery Mobile Solutions

IT copywriter
Reading time:
15 Apr 2016
The growing impact of mobile connectivity and increasing demand from the omnichannel clients have encouraged many courier and delivery service providers to rethink their business strategies. These days, mobile solutions are becoming increasingly profitable. In this post, we will discuss mobility in logistics and delivery service, as well as our experience in mobile app development for this business segment.
Attract new customers and encourage customer loyalty? Optimize couriers' workflows? Choose the best routes to decrease delivery time? There's nothing impossible for the mobile apps.
Having analyzed Azoft's experience, our clients' and colleagues' case studies, and global market tendencies, we have identified four major ways which delivery mobilization usually goes. Each way has its special aspects and limits of use.
Basic options: delivery order via mobile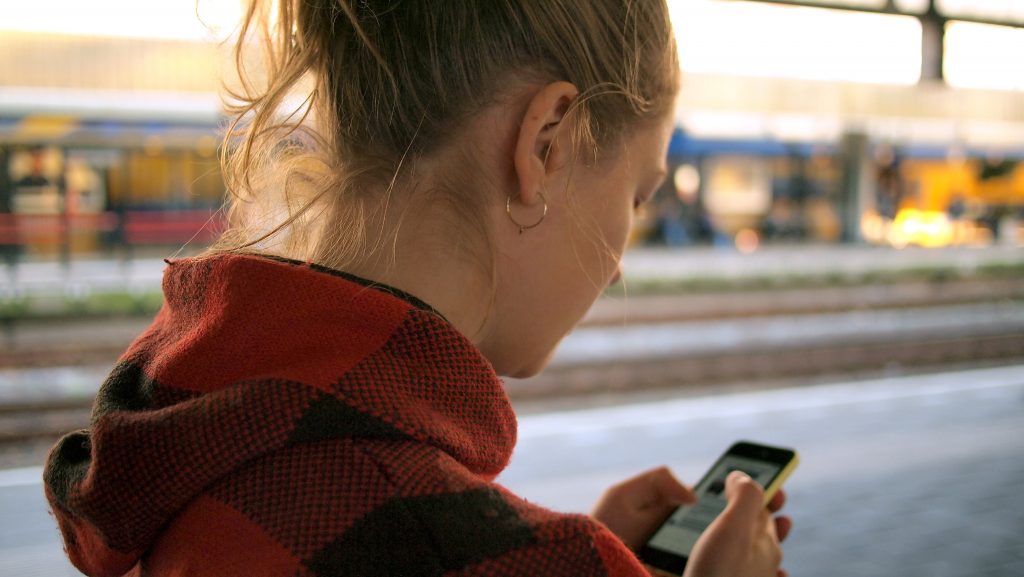 The simplest and most obvious option is to increase the flow of customers by making delivery order available via mobile device. The customer can request delivery directly from the app or through a mobile site, and then this information goes to an operator. The operator contacts the customer for further details by phone and assigns the courier.
To implement such a solution, you don't need to develop your own mobile app. It's usually enough to use ready-made apps or if you want a more customized approach, it's a good idea to develop a mobile website version. This approach works great for small companies, but most large-scale delivery service providers aim for more advanced solutions that can also help optimize staff work, therefore increasing the speed and quality of the services.
Process optimization: Logistics apps for the staff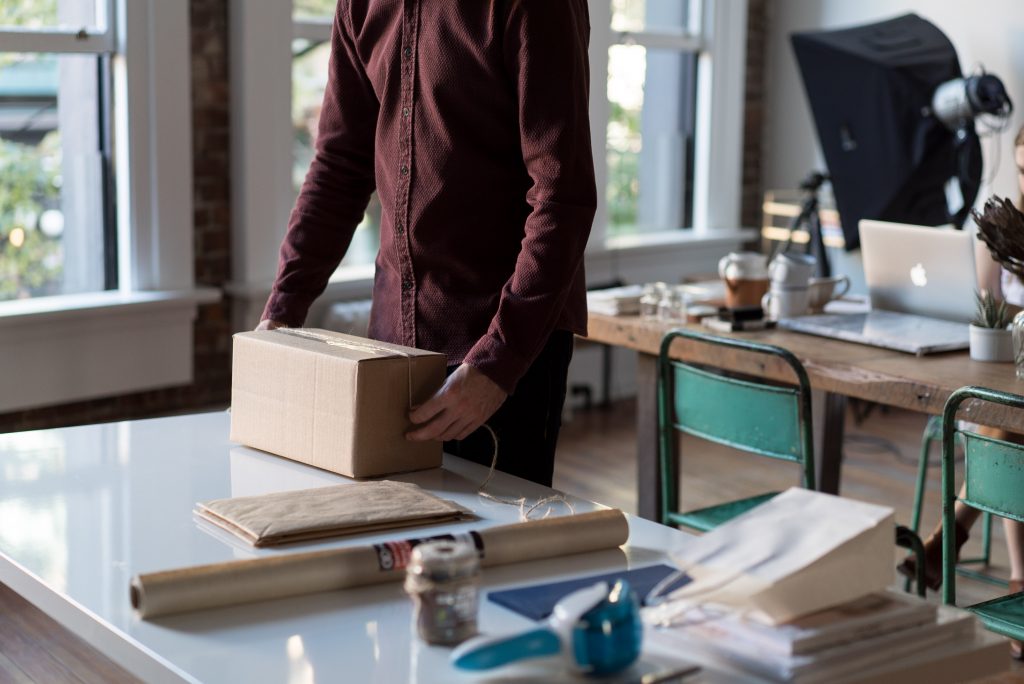 Implementing mobile solutions for employees is a more advanced way of taking your delivery business to the next level. With the help of these mobile apps, it is possible to reduce costs and optimize all processes in the company, from document to optimal route search.
Software for internal use often has complex and interesting functionality and consists of two parts: dispatchers and managers work with a web application, while couriers use a mobile app downloaded to their smartphones or tablets.
Logistics Web applications allow solving many urgent tasks. Azoft specialists have some interesting experience developing software for large-scale logistics and courier companies.
Such systems can:
Automate workflow
Keep records
Track the status of couriers and vehicles
Calculate the best routes
Create a delivery schedule, taking into account all possible factors, including weather conditions
Mobile solutions are good at reducing the amount of paperwork.
These solutions can be easily integrated with mobile applications for field employees: couriers, drivers, and loaders. Field workers receive all the necessary information in a convenient and accessible manner and always stay in touch. This helps to control the delivery process effectively and solve problems that may arise on the way.
Mobile solutions are also good at reducing the amount of paperwork. For instance, the ability to confirm receipt of an order by electronic signature via iPhone helped our client's couriers get rid of document piles.
Advanced services: sales, tracking, special offers, etc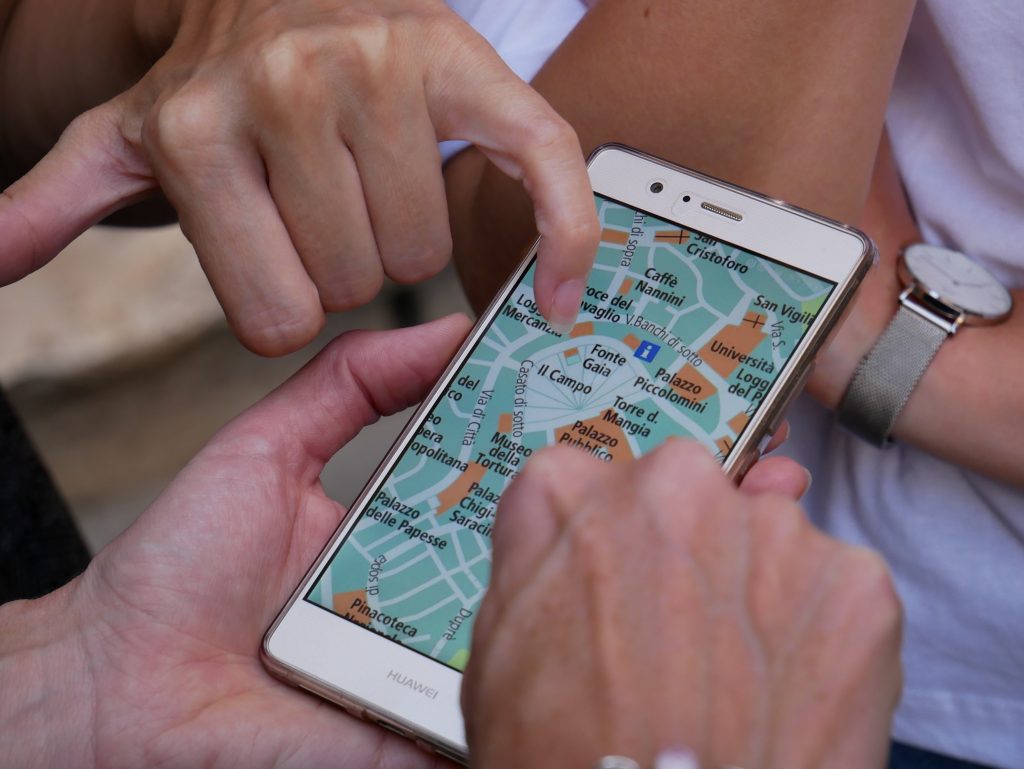 Mobile marketing is another powerful tool for delivery businesses. To increase the flow of new customers using smartphones and tablets, and maintain the loyalty of regular customers, your app needs to be creative and stand out from similar services by offering more than a simple courier call option.
In this case, the best solution may be a branded mobile app, which provides:
Discounts
Status tracking
Order location
Special offers
Nearest drop-off or pick-up points location
Many other options could be added to the above list, depending on the needs of your target audience and the unique aspects of your business.
To illustrate this concept, we've chosen several solutions from Azoft team's experience. For example, we have recently created a mobile app for a Japanese cuisine restaurant with stylish and colorful menus, photos and detailed descriptions of dishes (including calories and composition). Customers can choose home delivery or pick-up their orders at the restaurant.
To find out where the nearest restaurant is, clients can use integrated Google Maps. Restaurant managers can easily update information on prices and menu positions, which simplifies the application maintenance significantly.
City delivery isn't an easy task, especially when it comes to large metropolitans such as London.
Another interesting solution was developed for a British company that provides information on the most advantageous options for international and long-distance shipping. Thanks to geolocation services, app users can easily find the nearest office to send parcels. The app also allows tracking parcels easily and communicating with consultants via live-chat to get quick help in case of any questions.
City delivery isn't an easy task, especially when it comes to large metropolitan areas such as London. For one of our clients, we developed a mobile application with an intuitive interface, which includes all the basic options necessary for busy Londoners: order status and history, electronic signature, and an interactive map that determines the exact location of the courier in the city.
Mixed approach: getting the most out of mobile
No doubt, each method mentioned above is good in its own way, but in order to get the most out of the mobile segment, it's necessary to use a complex approach. Large companies that provide delivery services worldwide often use several mobile solutions that allow performing multiple tasks quickly and efficiently.
In this case, couriers and customers both use mobile apps. As a result, the benefits of mobile technology use in business is greatly increased.
Delivery solutions are constantly changing & being updated as new technologies come into play.
Mobile solutions for door delivery are constantly changing and being updated as new technologies come into play. These days, life's accelerating pace demands that all important services are available to the potential consumer anytime, anywhere. Parcels, documents, and even hot meals are often delivered "on the fly", so making it easy for the customer to request delivery with a few taps on the mobile device will certainly give your business a competitive advantage.
That's why courier and delivery service providers improve their work patterns, study customer needs, and adapt to new technologies. By putting time and efforts into logistics app development today you are investing in the future of your delivery business.