Making a Travel App: 4 App Practices to Achieve Expedia Success

IT copywriter
Reading time:
14 Sep 2017
Back in the day, you had no other choice but to visit a travel agency to book a flight, a transfer, or a hotel. Nowadays, a travel app is the only thing you need to get ready for a vacation.
According to the stats, travel apps are becoming more popular year on year. 31% of all tourists reportedly search for travel information using a mobile device. 85% of travelers admit they cling to their smartphones during the whole trip. And as a result, online sales in the world travel industry is continuing to grow. Making it more and more appealing to invest in making a travel app.
How can you build a competitive product and make it into the Hall of Fame of travel apps? In this article, we explain using examples of apps that have made it. Let's define a users' needs first and find out how to fulfill them.
Need for travel planning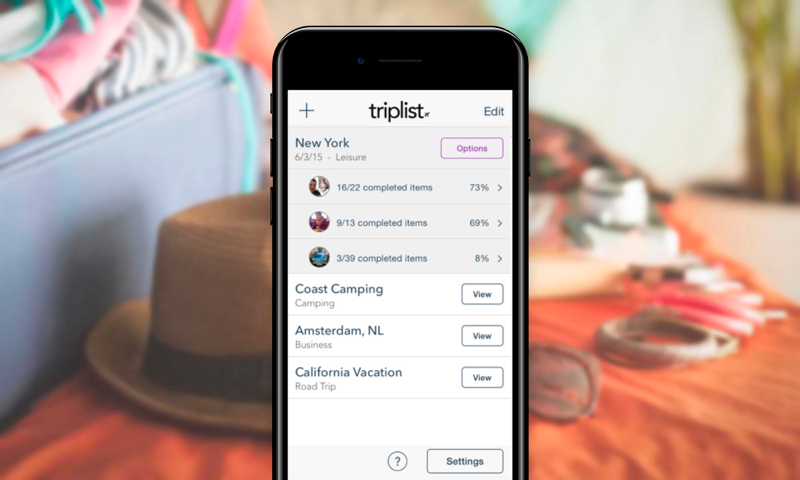 Some people love unexpected journeys. When you don't know where you are going to sleep and what you are going to have for dinner. But for the rest of us, a good trip is a planned trip. Like Bilbo Baggins panicked about everything unpredictable and chaotic, we panic about missing a plane or having our bags stolen. What's more important, people who like to plan their trips and vacations are more likely to spend money buying your service or goods. This audience category is more creditworthy and the right one to focus on when building a travel planning app.
We tend to forget things when it comes to planning out trips, and this could result in sudden complications. That's why users want to travel apps to also be reminders that never fail.
For example, a travel planning app TripList makes must-have lists for different types of journeys and travel activities, from around the world tours to hiking. Clothes, gear, required documents, electronic devices, meds — everything is well-sorted and categorized. In case you can't find the right category, you're free to create your own. It turns travel planning into a simple and relaxing activity. The app even shows info about timezones, power sockets, plugs, and voltage in your country of destination.
PackPoint wants to be your ideal companion when it comes to planning travel activities. After you choose a final destination, a journey length, and the activity type the app provides you with a list of must-haves. If you are planning a bicycle tour, your must-have list will definitely include a helmet, eyewear, and other gear for cyclists.
Have an eye for detail
When making travel app, pay special attention to item categories your users will most likely need. Make the lists well-structured and allow users to pack their virtual backpacks with little automation. They say people don't like manual typing, so an autocomplete feature will be a huge help.
Need for ticket purchase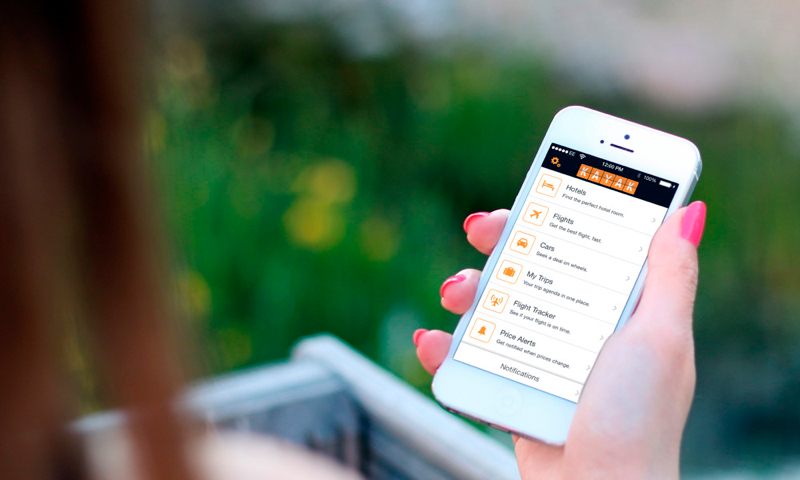 When we plan a vacation abroad, we need to book a flight. Our need is to make it as fast, cheap, and easy as possible. The ticket booking app we finally choose is the one that fulfills our need most.
Ticket aggregators are endless. We have the really fast Skyscanner, AnyWayAnyDay with an impressive base of 800 airlines worldwide, and good-looking Momondo just to name a few. But there is one more ticket booking app worth mentioning. Kayak remembers every single flight you ever booked and keeps it inside the "My travels" tab. You can use your own trip history to plan better and spend less money on tickets. What is also great about Kayak is its response time: you can see the changes in a flight schedule faster than people in the airport. That's what we call an exceptional backend.
Another ticket booking app, Seatguru, allows its users to easily buy tickets, track flight delays, and choose the best seat possible. The app operates a base of 700 airline seat maps and tons of useful info like customer service onboard and best practices to have more leg room. SeatGuru also highlights seats based on the quality: the best seats are green, less comfortable ones are yellow and so on.
Keep your data up-to-date
Make the information within the app as relevant and useful and possible. No one wants to dial a nonexistent number. It's frustrating and makes people leave negative reviews full of rage and hatred.
Try to make your app a one-stop-shop for every traveler. Consider flight booking, taxi, and hotel booking. User reviews, airport maps, lowest airfare calendars, and loyalty program lists are also featured in high demand.
Need for booking a room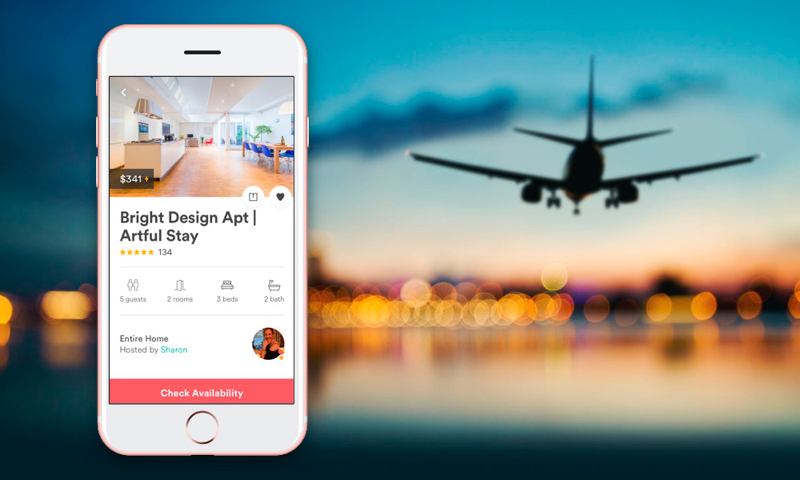 The official hotel booking app of Booking.com has more than 20 million downloads. They have 580 thousand hotels sorted by price and quality, and more than 112 million user reviews. In 2015 the owners of Booking launched a brand new hotel booking app called Booking Now. It serves the needs of those travelers who prefer spontaneous trips, and also help people that accidentally lose their planes to book a room.
Some travelers prefer hotels, others are more likely to choose apartments. The Airbnb hotel booking app helps this type of user communicate with apartment owners and negotiate booking details. You can also bargain a bit if you like.
Make the process smooth
Add filters to help users find exactly what they want. Integrate map services, reviews, and feedback forms. Show your customer that you care about what they think and what they do.
Need for exploring the unexplored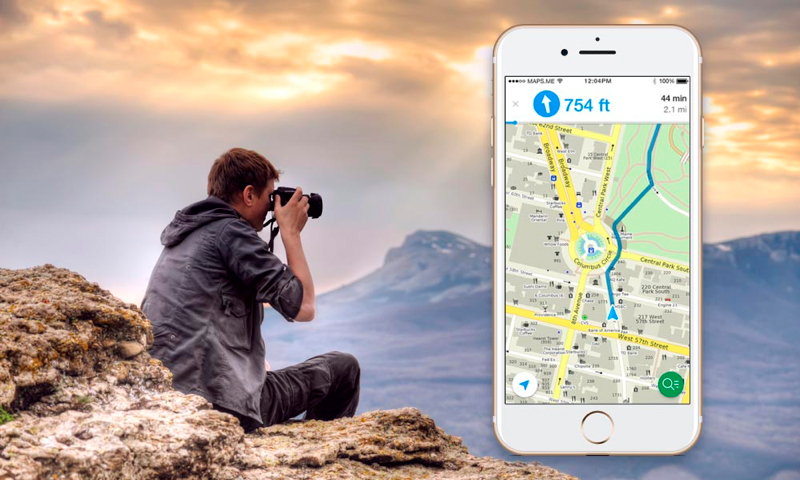 Travelers love GPS and navigation apps. One might wonder, what special something does a navigation app need to have to win the market. Maps.me shows you the route even when you are offline or in the middle of nowhere. The app covers 345 countries including islands and is well-known for its high-speed performance. The app owners claim their data compression algorithms to be the main reason behind this.
Another navigation app, CityMaps 2Go, contains thousands of routes worldwide and you don't even need to be roaming or have an internet connection to access them.
Keep the UI intuitive
Make sure your app UI is both simple and functional. Constructing a route itself is not the easiest task. Don't make it even more complicated by poor navigation and complex, clumsy design. Users will not appreciate it, for sure.
If you are a seasoned business owner and know the travel industry inside out, consider having a branded mobile app. You can choose between a native or cross-platform development; it depends on your business objectives. A Mobile app is life-critical for all businesses that undergo the digital transformation. The app boosts brand awareness, increases loyalty and attracts new customers. What is more important, it allows you to reach and engage your mobile audience, which is most likely to abandon a brand that lacks a mobile app.