Mobile Sales Enablement: 4 Types of Apps for Increasing Sales

IT copywriter
Reading time:
10 Nov 2015
The success of any business depends on sales. From individual entrepreneurs to large corporations, everyone is interested in raising sales. Contemporary studies and growing technical capacities provide an opportunity to boost the efficiency of sales. Today it is easy to supply sales team with relevant information, which is of great necessity for the qualified communication with clients, and thereby to combine efforts of marketing and sales. This approach is known as sales enablement and many businesses rely on it for their sales strategy.
Considering today's popularity of mobile technology, it's not surprising that more and more businesses are interested in mobile sales apps. Let's look at the four main types of sales apps that both business executives and sales representative could benefit from.
Product Showcase: Presenting Products and Services
Presentation apps are perhaps the most popular type of sales apps among salespeople. These apps help present a product showcase or a portfolio in a fascinating and easy way.
Using such an app, you can always have your product or service description at your fingertips: at a meeting in the client's office, during small talk at public events, or during a business dinner.
For Whom? — For Sales Managers, Trade Representatives, Small Business Owners.
If you need to regularly hold interactive presentations and customize them according to client requirements, presentation apps are your best choice.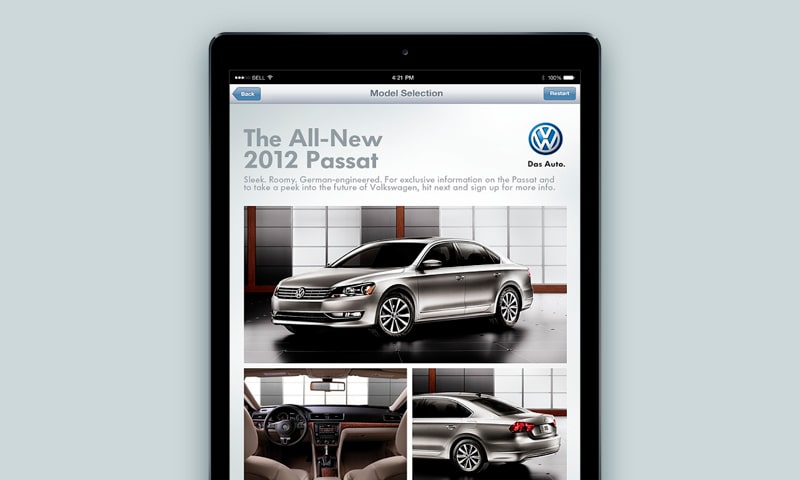 For instance, presentation apps are widespread in car dealerships. On one hand, they help salespeople feature the carmaker's entire model line at any time. On the other hand, presentation apps make it easy to tailor each car model individually. In particular, they allow choosing car configuration, color, and other features. We have developed several custom presentation apps in our practice, especially for automotive industry. Presentation apps for car dealers may include various features: promotional media content (video, photos), specifications, pricing, model comparison, and even the option of sending the chosen model configuration to the client.
If your product doesn't need to be customized, mobile solutions with a focus on visualization can be a good alternative to multifunctional apps. For example, let's say you want to present your latest product collection. To achieve an eye-catching design that makes a lasting impression, you may want to add animation to your presentation app. We recently developed such a solution for a world-famous fashion brand — an iPad app for a new watch line.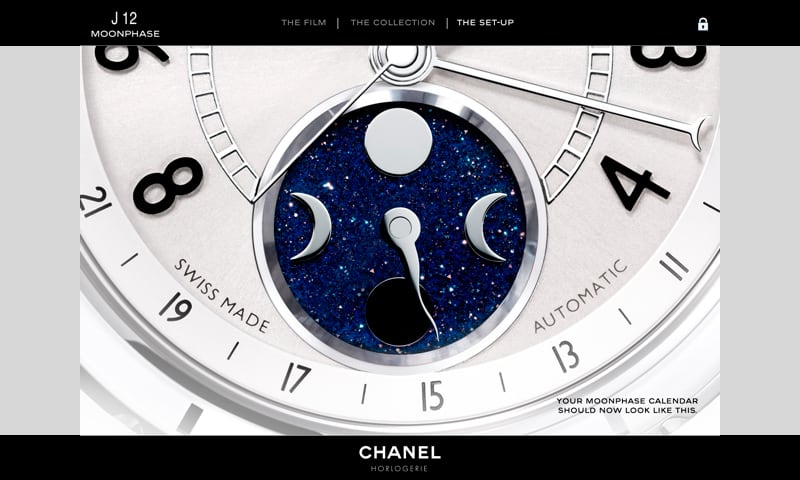 Despite their apparent simplicity, showcase apps are an irreplaceable tool for sales teams. With their help, you can effectively present your company's products. However, in some cases a showcase app is not enough. For situations when a sales rep needs to close the deal and process payments, it is essential to have a mobile solution with functionality for booking and accepting payments – POS apps.
Point of Sales Apps: Closing the Deal
Point of sales apps are a rapidly evolving subdomain of sales enablement solutions. They serve as a connection between the mobile device, credit card processing systems, and barcode readers.
When business specifics imply that salespeople should be able to close the deal on the spot and accept payments on the go, a mobile POS app is a must-have.
For Whom? — For Real Estate Agents, Insurance Agents, Reps, Retail Agents, Waitstaff.
Sometimes, easy and quick service is a ticket to success, especially when it comes to quick-sale points. For example, POS apps are arguably in great demand in the sphere of restaurant business. In our practice, we have developed a number of solutions that enable integration of mobile devices with POS terminals. For instance, we developed a mobile app for a restaurant, allowing waitstaff to input customer orders directly into the app to be automatically sent to the restaurant's kitchen or bar. In this app, the functionality for remote access to POS terminal was achieved via RDP.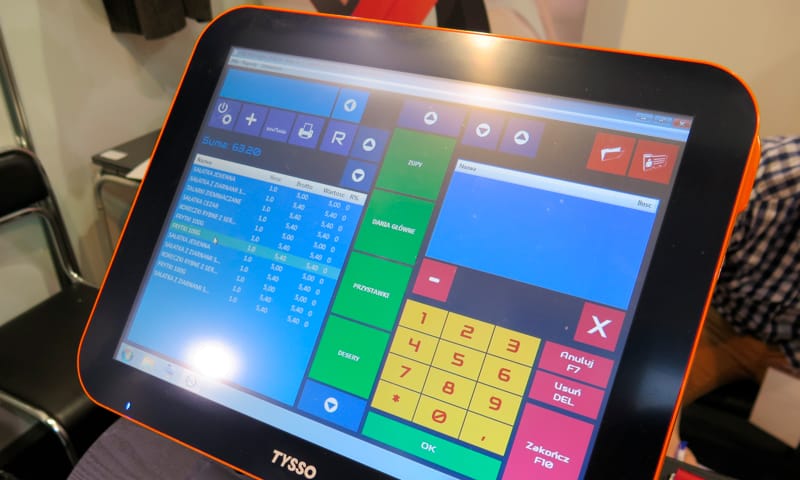 Thus, if your goal is to speed up the process of accepting customer orders and increase staff efficiency, you can achieve it with a POS app.
The integration of sales apps with payment systems, together with the opportunity to feature products, allows salespeople to have at their disposal a unique means for signing contracts and accepting payments on the go. However, often times sales reps have to personally meet with clients on several occasions before the deal can be closed. Mobile event apps can be the perfect tool for scheduling meetings and organizing negotiations.
Event Planning and Conferencing Apps
In modern pace of life, the problem of time management is especially acute for salespeople. For this reason, mobile apps for event planning and conferencing come in handy.
Event app users can easily coordinate events, make any adjustments to the calendar of meetings and conferences, and keep track of essential dates.
For Whom? — For Sales Team Executives, Sales Managers, Small Business Owners.
The more clients the greater the profit and the more work goes to a sales team. Mobile apps help salespeople handle the stream of phone calls and meetings, in order to always have time for new clients without being torn between current customers. Depending on sales team requirements, event apps can make a schedule, find free time for a business dinner, remind an important date and take control of the duration of meetings.
If you are going to organize a web conference, mobile solutions for conferencing can facilitate it. For example, this type of apps can be easily implemented in private healthcare practice, where communication between a healthcare organization and patients is a huge part of the whole interaction process.
For example, we developed an app that allows organizing and maintaining chats between healthcare center consultants and their patients for a leading provider of language interpreting services to healthcare. The applications allow users to make VoIP calls via SIP protocol in order to find a translator and describe their symptoms to a doctor.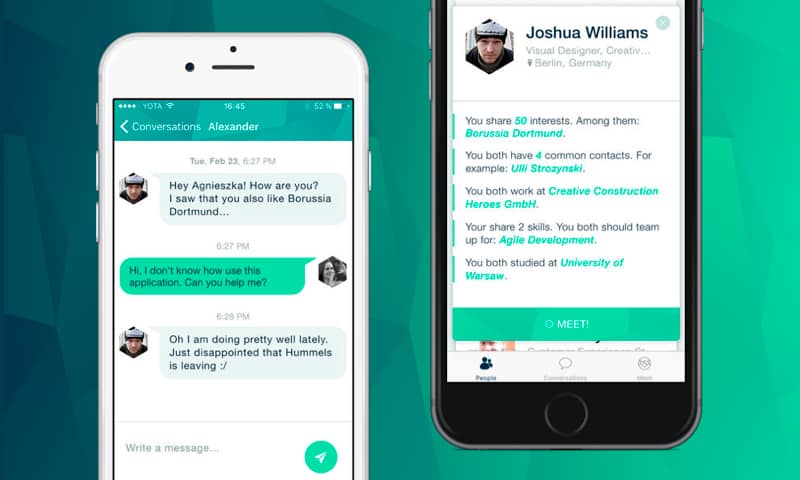 Generally speaking, any sales manager can become a time management expert with help of event planning and conferencing apps. However, in order to be ahead of the game, a qualified sales rep should have in his smartphone or tablet another type of sales apps — sales management apps.
Apps for Sales Management
Mobile apps for sales management open up a variety of opportunities for salespeople: now they can be aware of their colleagues' work, look through key statistics of company performance, quickly get in touch with the office and report progress.
These apps not only make sales teams more organized, but also help sales reps to check their work with their team's goals.
For Whom? — For Sales Managers, Trade Representatives, Small Business Owners.
For example, sales management apps can be integrated with a company CRM system. This is a huge advantage regarding quick access to the client and product base, even if sales managers are out of the office.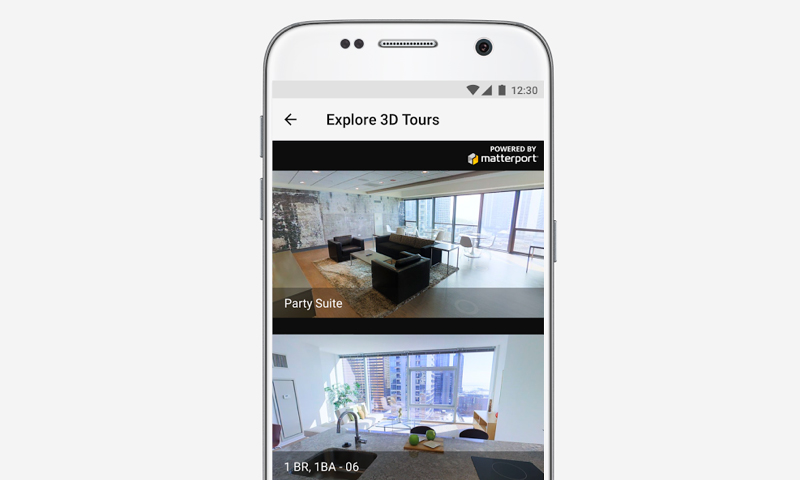 We created a mobile app that provides a remote connection to CRM system for one of the leading real estate agencies. Using the app, agency employees can at any moment obtain up-to-date information about real estate listings, including information such as building characteristics, floor plans, images, pricing, and detailed descriptions of the surroundings. In addition, the app has POS function for booking real estate objects in real time.
Choosing Your Own App
Each of the four app types we described aims to solve a particular problem. As a good alternative to PowerPoint, presentation apps assist salespeople to show products and services. POS apps help close deals here and now. Event apps help reps to schedule meetings and organize web conferences or group chats. As for sales management apps, they work for reporting and integrating with CRM systems.
At the same time, all these apps can work together to increase profit and improve sales team performance by equipping sales reps with all the necessary materials they need to close deals.
Even if today you prefer only one type of sales app, there is a good chance tomorrow you may need additional functionality. Once you've implemented basic mobile solutions that suit your sales approach, you can look into more advanced frontiers and apply them when time is right — that's what sales enablement is all about.