Consumerization of IT: Enterprise User Interface Integration

IT copywriter
Reading time:
19 Mar 2015
The biggest industry experts consider IT consumerization to be one of top 2015 trends for enterprise software. Generally speaking, IT consumerization is all about end-user digital experience: devices and platforms the software supports, systems' integration, data visualization and much more. In this post we'll take a close look at enterprise user interfaces and, more specifically, the importance of having a single user interface across a large number of systems used by employees.
How can the user interface affect employee productivity and customer satisfaction? What options are there for IT decision-makers to respond to present-day business demands? But before we answer those questions, let's take a little historical journey.
What is consumerization of IT and why it's so important?
According to IDG Enterprise Consumerization of IT in the Enterprise (CITE) is the propensity for users' experiences with technology as consumers to impact their expectations regarding their technology experiences at work.
Up until 00's, large enterprises and organizations were the majority of technology clients. Innovative solutions happened only when large companies were willing to invest big money. But between 2000 and 2008 a quiet revolution began.
Consumers forced the enterprise out of top and became the primary technology buyers. Since then the consumer market has driven all the most important industry innovations. And enterprise software developers have had to fit in these new rules. That's how consumerization of IT started.
The level of expectation has shifted thanks to diverse & exciting personal software experience.
During the first wave employees brought their gadgets to work and just wanted the IT groups to allow them to connect to corporate systems. But soon thereafter it wasn't enough. Consumers now expect user-friendly business software and personal live-like experience at the workplace. Cumbersome yesterday's systems don't meet their needs anymore.
Employees used to say, "I can work with any system you give to me", then they started saying, "I have better software, all you have to do is support it", but now they're expecting their companies to deliver better solutions, which makes work both easier and more effective.
The level of staff expectation has shifted thanks to diverse, exciting and fun software experience in personal life. This paradigm shift is a second wave of IT consumerization and this is what matters right now.
What does it mean for business owners?
Although consumerization of IT is more about the employees' user experience, business owners can surely benefit from it as well. Making your workers more satisfied with their jobs is already a big step, but are there some additional opportunities for business?
And the answer is "yes". When a company decides to meet its employees needs, it may solve a lot of problems besides the above written. For example, it is also helpful for:
Time economy
Money saving
Better security
Better customer service
Decreasing error rate
Let's take a look at how this win-win strategy can be put into action.
Software environment for business: problems and solutions
IT consumerization is gaining momentum in all the business areas, but it may be troublesome for enterprises and organizations that depend on big data and have out-of-date software: insurance, banking, health and wellness, logistics, telecom, etc. They keep and process a large amount of the information about their clients, but the applications used by the big companies often look like they are stuck in the 90s.
This data is available via a number of already-existing IT-systems. Front-office staff responsible for the speed and quality of customer service should get all the necessary information from these systems quickly and easily. But it's very difficult when you need to keep several windows open and skip between the systems. This situation entails certain problems:
Teaching the user how to work with different interfaces takes a long time
Error rate in the complicated system increases
Service speed and quality decreases
Security is at risk: users can access excessive information occasionally or perform an unwanted operation;
The applications used by the big companies often look like they are stuck in the 90s.
These inconvenient work patterns demotivate staff and leave the clients less satisfied with the service. But there are at least three options to avoid those problems.
For example, you can develop very detailed instructions for each action and spend more time to teach your managers follow them. This way is objectively not the best one, because it doesn't help you save time and simplify process.
Alternatively, you can re-build the whole system or buy a brand new one. This allows you to follow the suit of IT consumerization, but it could be quite expensive and troublesome due to migration of all current data and security issues.
There's also one more option for the complicated systems: you can integrate your subsystems into one platform that allows user to interact with all the existing applications through a single user interface. This way helps to avoid most of the difficulties mentioned above.
To be more specific, we will illustrate the third option with the banking solution we've recently developed for one of our clients.
User Interface integration for the banking sector: Azoft's case study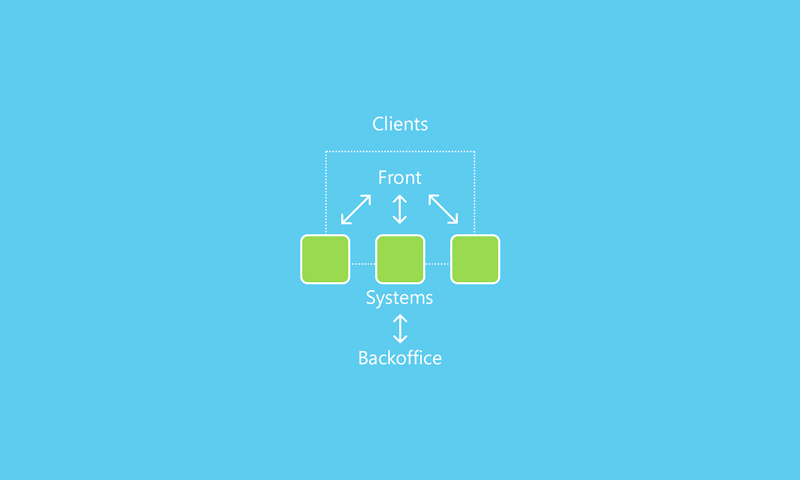 Several accounting systems, each one with a different interface, is a typical problem in the banking sector. When the banks are willing to boost up their front office staff efficiency and significantly improve client service quality, the single user interface for all the systems could be a profitable choice.
Several accounting systems with different interfaces is a typical problem in the banking sector.
Aware of the bank's challenges and requirements, Azoft in cooperation with our Russian partner have decided to develop a simple and advantageous solution, which can be branded and adapted by any client. Our task was to create a platform with a single user interface to change end-user interaction with the system to customer-driven instead of system-driven one.
The final product consists of two parts:
Informational space for the user, including user data model, all the accessible operations and a single user web-interface for data model and operations visualization.
Updatable integration module that allows to connect multiple external subsystems quickly and easily.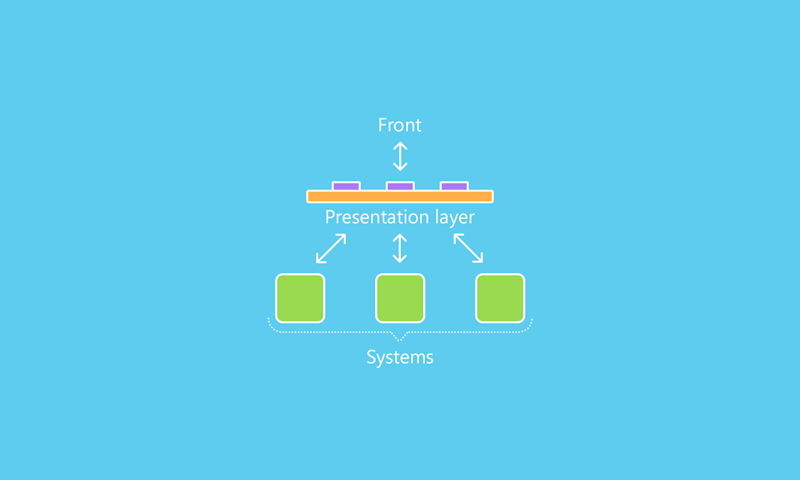 The resulting solution is not a separate accounting system, but a universal dashboard optimized for the user workflow. Bank's IT specialists don't need to know how the whole system works for further integration. With an easy-to-follow editing rules and semi-automatic code generation for standard cases they could customize, create and manage modules and module layouts. Moreover, the system is compatible with all the existing OSs. It means, that software will fit in the bank's IT infrastructure easily and the client won't have additional costs.
With a single user-friendly interface the daily job of the bank's employees becomes more comfortable. They work with the complex system like with other simple apps they use outside of work. It solves the problems mentioned above and helps to:
Work with several clients at once
Significantly speed up the process
Teach new managers in one day
Keep the data secure: source system is safe thanks to limited user access and thought-out operations
Simplicity and ease of use have become the foundation for a positive shift in enterprise IT.
Simplicity and ease of use have become the foundation for a positive shift, which changes the role of enterprise IT fundamentally. We are used to thinking that innovation is reserved for trendsetting startups and industry-leading dynamic companies. For example, we tend to pay quite a lot of attention to gamification and mobilizing the enterprise.
However, more and more large organisations that have been working with outdated, difficult to understand IT-systems for years, are now ready to meet their employees expectations by bringing ease-of-use to the workplace. And it's worth it: consumerization helps gain major value from IT infrastructure investments because it makes both staff and clients more satisfied.