The Role Of Business Analysts On Software Development and When You Should Outsource It

IT copywriter
Reading time:
22 Sep 2016
Many people think that to create a new software solution, all you need is find some programmers and tell them what to do. This opinion is especially common in small and medium-sized businesses that don't typically deal with software projects.
Companies that have in-house development teams or specialize entirely in software development don't think twice about hiring a business analyst. Generally speaking, larger-sized companies are well aware of the benefits they receive when a business analyst participates in a software project.
Here comes the dilemma — should you hire an in-house professional or is it better to outsource?
Business Analysis – The Key To a Successful Project
In theory, a business analyst's mission is to analyze problems and identify business requirements for a software project. In practice, analysts strive to understand what exactly business stakeholders want, what the future product should look like, how it needs to function, and how to clearly document these requirements and deliver them to programmers. Such a careful approach to software planning yields predictable and efficient results. Successful companies know this and always involve business analysts in the beginning stages of the development process.
A business analyst needs to be proficient in two 'languages' — the 'client's language' and the 'developer's language'. Essentially, they serve as a link between business stakeholders and the development team. More specifically, business analysts take care of a range of tasks:
Define project scope: specify the project's goals, tasks, costs, and deadlines;
Gather and document requirements: analyze client's' problems, prioritize needs, prepare a document of specifications (i.e. System Requirements Specifications or SRS)
Prototype the user interface: create wireframes and mockups;
Translate major points to all sides of the project: serve as a 'communication bridge' between project stakeholders and developers, manage negotiations, translate developers' questions and problems so that project stakeholders can understand;
Manage any changes in requirements: should modifications to a project become necessary, business analysts work out and confirm a new plan of action while keeping in mind the project's budget;
Represent business stakeholders: represent and protect the interests of business stakeholders in a project.
When To Outsource Business Analysis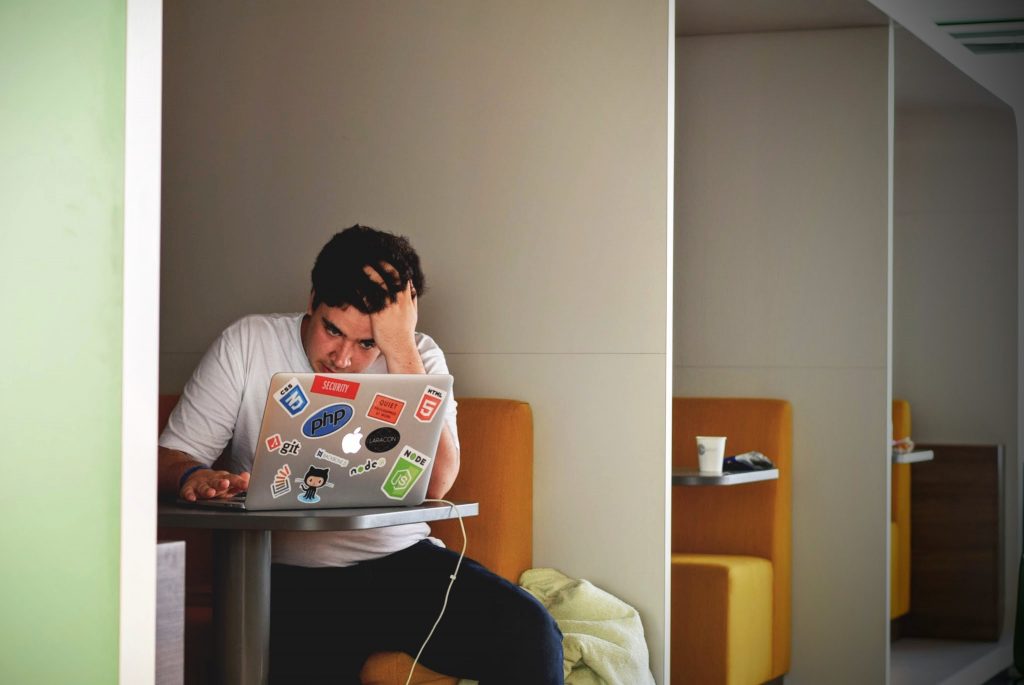 Now, having established the benefits of working with a business analyst, here comes the dilemma — should you hire an in-house professional or is it better to outsource? As it turns out, in many cases outsourcing business analysis may be a good idea. Generally speaking, outsourcing these tasks is favorable in the following two scenarios:
1. Small to medium-sized companies without in-house software developers and business analysts can turn to outside business analysts in order to reduce development costs and minimize risks. The absence of business analysts can lead to numerous project changes due to misunderstandings between business stakeholders and the development team. This, in turn, will lead to project delays, increased costs, and unsatisfactory project outcome.
2. Large-sized software companies may benefit from outsourcing business analysis in order to save time and human resources. Tech companies sometimes launch one-time projects that go beyond the company's expertise. Besides, they occasionally need to develop additional solutions as part of large-scale projects, and all in-house analysts might not be available. Moreover, it makes no sense to hire more staff, because once the project is over, they will be out of work.
As it turns out, in many cases outsourcing business analysis may be a good idea.
Business Analysts Are Not Created Equal
It might seem at first that outsourcing business analysis would be riskier than hiring a full-time BA professional on staff. After all, in-house BA professionals would have a deeper understanding of your industry specifics — that's their main advantage. At the same time, for the majority of cases, outside business analysts have advantages of their own:
experience working in diverse projects in a variety of subject areas;
great awareness on the latest systems for business process automation;
solid understanding of technical issues.
Moreover, qualification requirements for business analysts are usually very strict in outsourced software companies. In order to stay competitive, business analysts are evaluated regularly and are always updating their skills. Professional business analysts should master some obligatory skills, including:
University degree related to software development or automation systems;
Software development framework;
Technical background;
Expertise in gathering, analyzing, and documenting requirements for a software product;
Flexible approach to any specific industry;
Prototyping skills and abilities to design user interface;
Knowledge of modeling notations and graphical representation;
Hands-on experience in modeling tools;
Knowledge of financial and management accounting;
Good communication and multitasking skills.
Feel the Difference
If you're trying to choose between hiring an in-house business analyst or involving a professional from an outsourced software company, take a look at the checklist below. It's a good idea to outsource business analysts if:
1. Company's operations do not belong to the tech sector. A project has a limited budget and requires costs minimization.
2. You are a large software provider. You launch a one-time project or you need to implement a certain part of the project under tight deadlines. It makes no business sense to divert available resources.
3. At the beginning of a project, a misunderstanding arises between your side and the development team.
4. The scope and the nature of the project require a highly qualified approach and an outside perspective.
By hiring a full-time in-house business analyst, you benefit only by the fact that internal specialist knows deeply the specifics of your industry. On the other hand, a business analyst from an outsourced company can certainly replace in-house BA thanks to diverse experience, high qualification, and knowledge of a wide range of subject areas. All you need is a reliable outsourced software development company. When choosing a company, make sure to thoughtfully explore the portfolio, clients' reviews, and their completed project showcase with business analysts participation. Considering all the pros and cons will help you reach the right decision.