Mobile App vs Responsive Website: Website and App Opportunities

IT copywriter
Reading time:
8 Sep 2017
For the last several years, mobile technologies have been taking over retail. As retailers master new sales and communication channels, mobile versions of websites and online stores have become commonplace. Many business owners believe that a mobile site, which allows users to easily browse the web on smartphones and tablets, is the optimal solution for merchants trying to gain a foothold in the mobile segment. However, this isn't always the case, since mobile sites have many limitations. To achieve more impressive results, developing a retail mobile app may be the smartest choice. Let's take a closer look at why and how exactly brands can benefit from a retail mobile app.
Mobile site limitations
The main problem with mobile websites is that users are often unhappy with slow loading of content, superfluous information, and a lack of advanced features. Studies show that loading time of adaptive sites differs considerably: a comparison of 12 sites showed that an average PC version is downloaded in 3.15 seconds, 2.80 seconds for tablet version, and 18.24 seconds on smartphones. Are your smartphone users ready to wait that long? Probably not.
Loading speed often plays a crucial role in purchasing decisions, which is why retailers seek to minimize the obstacles buyers might face on their way to the product. And as it turns out, a mobile website with responsive design often isn't the best option for retailers.
If you create a responsive website, the mobile device will display the same content as the basic version, but mobile Internet has its own limitations — low loading speed, small screens, the user's uncomfortable environment (i.e. while waiting in line or in public transportation) — the user may easily get annoyed and quickly leave the website.
70% of standard web page content is unnecessary for the mobile user.
Marketing studies show that up to 70% of standard web page content is unnecessary for the mobile user. Dynamic serving or a subdomain version with separate URL can partially solve these problems, but the user still depends on the connection speed, which is often slow for many mobile users.
This being said, mobile websites do have some advantages, such as their low cost, ease of development and maintenance. They are great for things like giving users quick access to contacts, brief updates on products and services, and even placing orders. However, it's important to understand the enormous potential of mobile marketing: by implementing more advanced options, retailers can draw more attention to their business and gain much greater profits.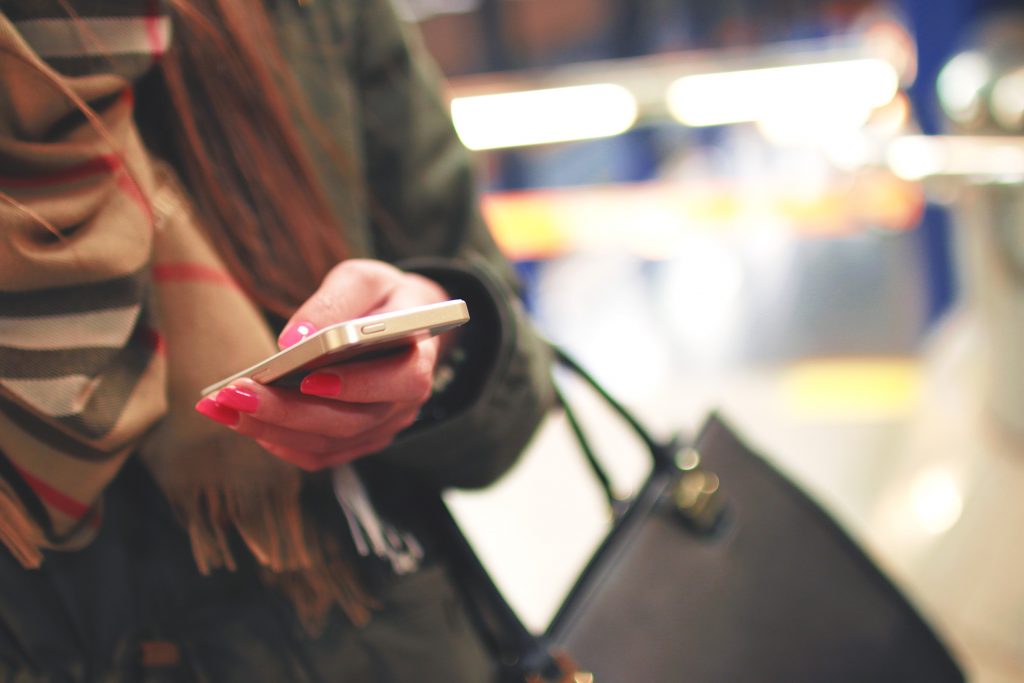 So, for those retailers who wish to use all communication channels at full capacity and gain the loyalty of mobile clients, developing a mobile application is the best choice. Of course, this doesn't mean you should abandon the mobile version of the site — it is necessary, but only mobile apps can push your marketing to a new level.
Mobile applications for retail
When thinking about developing their own applications for the first time, business owners often wonder: why spend more money if there is already a mobile site where users can make purchases?
The main difference between a mobile website and a mobile app is that the latter is a program you need to download on your smartphone or tablet once. This means the app will always be at your user's fingertips: no need to open a browser and type in the web address — all the user has to do is tap the icon which is always in sight and reminds the user of your brand.
The app saves traffic, because even though most retail mobile apps require an Internet connection, the core components are already installed on the device, so the user doesn't have to wait long for loading graphics, animations, and illustrations. This means you can make the app much more visually impressive and realistic. Not to mention, being able to easily see the product's details is a big plus for your potential buyer.
Mobile apps usually function better and have more fun features, since they are developed specifically for popular mobile platforms (Android, iOS, Windows Phone), having taken into account their characteristics. App design is developed in accordance with device manufacturer's guidelines in order to be as user friendly as possible. You can either develop a separate application for each platform, or develop a cross-platform app, which can be installed on any device.
Mobile apps allow retailers to implement advanced functionalities of mobile platforms.
Mobile apps are especially useful for retailers because they allow you to implement advanced functionality, such as:
Store navigation;
Quick and convenient payment options;
Delivery tracking;
Promotions and discounts;
Games;
3D graphics;
Virtual fitting rooms;
Augmented reality and much more.
The great thing about mobile apps is that they can do pretty much anything. And most importantly, due to optimization for a specific device and greater autonomy, apps work faster and better than mobile sites.
Mobile app development requires a relatively large investment, so before you undertake a project — weigh the pros and cons and specify your marketing goals clearly. In a recent post, we've already talked about popular applications by various international brands, that help sell more products and increase customer loyalty. To get a better idea of how exactly a retail mobile app can benefit your business, take some time and explore what other successful brands are doing as part of their mobile strategy. And last but not least, don't forget to place a link to your app on your mobile website — both channels of mobile communication will work better in tandem.