WWDC 2015: A Deep Dive Into iOS 9 Updates
17 Jun 2015
Apple's WWDC 2015 has wrapped up its stage performance and media extravaganza — which included presentations by more than 150 speakers in addition to the traditional unveiling of the latest improvements and new features coming in July to iOS 9 and OS 10.11 "El Capitan" — and in its wake the company has once again ignited excitement and interest among its loyal and growing developer community.
Of main interest to Azoft's iOS developers was the iOS 9 presentation, naturally, and in the latest version of its mobile operating system Apple focuses mainly on user interaction, security and productivity. Judging by the positive audience feedback, these were key areas where both users and developers had wanted to see improvement.
In iOS 9 Apple focuses mainly on user interaction, security and productivity.
Below, we review of some of the major enhancements coming to iOS 9 for iPod, iPad and iPhone:
WWDC 2015 for Users
1. iPad Multitasking
Apple wants to turn the iPad into more of a pro tool that allows users to more easily create content. iOS 9 enables tablets to work in Multitasking mode. Apple offers two approaches, depending on the age and model of your iPad. "Slide Over" works on models beginning with the iPad Air and iPad Mini 2 and allows you to use an app simultaneously with another program's active widget on the screen (for example, Safari and Mail). The widget will occupy about 30% of the screen. "Split View" mode is more resource demanding and will be available only on the iPad Air 2. This allows you to run two applications at the same time independently, split screen, with an adjustable amount of screen real estate for each.
2. Low Power Mode
Apple has added Low Power mode and Battery options to the Settings menu. Clicking on Battery gives you the details on how much power is being consumed, and by what.
When you activate Low Power the battery indicator turns yellow and notifications are disabled. In addition, any downloading in the background is paused and motion effects and animated wallpapers are disabled There's also a system setting to automatically remind the user to activate Low Power when the battery level drops to 20% and 10%.
Apple says the new mode allows devices to run for up to 3 hours longer, while other system enhancements have added yet an additional hour to battery life.
3. Siri, Spotlight and Proactive Assistant
Siri and Spotlight now operate with Proactive Assistant, a "context-sensitive" search feature that will compete with Google Now. It examines user behavior and presents customized suggestions for apps, news, and contacts — based on time of day, location, running applications as well as data from other on-board sensors.
In iOS 9, search finds not just your apps themselves; it can also access the content within them. Settings are also searchable now, and users will definitely appreciate this option as now you no longer need to hack your way through an endless jungle of menus to change OS and app settings.
Siri has an updated design and some new functionality: contextual photo search and smart reminders.
4. Security & iCloud
Apple ID gains further protection thanks to a more complex, 6-digit password, and improved integration of two-factor authentication between iOS and OS X. Another huge and welcome upgrade: iCloud no longer uploads user content by default and it now becomes a standalone app similar to DropBox and Google Drive. In order to synchronize a device with your iCloud storage, you first need to turn on iCloud in the Settings menu.
5. Updates
We now know that iOS 9 takes up just 1.3 GB of internal memory. This is a huge improvement over iOS 8, which hogged up 4.58 GB. Furthermore, Apple has claimed an increase of one hour in battery life for the average user — just through optimization of the code alone. Updates now require less data download due to selective component install and reuse, and with the new Install Later feature, Apple devices can "learn" to update themselves when idle.
6. Go Back to App
Another useful improvement: you can now return to an app after following a web link out of it, using a new "Go Back" button that's been added.
7. Design: New System Font & Other Changes
Aside from some small changes in design such as the new thumbnail view in Photos and neat pop-up menus, the major design upgrade introduced was Apple's new default typeface 'San Francisco' — on both OS X and iOS – replacing Helvetica Neue. The new font makes it easier to read smaller type. The change will be evident not only in the operating system itself but also across some applications, including Instagram and others.
8. Open Apps View
Application management design has also changed: open apps are displayed in a revolving carousel you can scroll through from left to right. As before, tap an app to return to it or slide it up or down to close it. The other major change is the removal of Favorite and Recent contacts from the App Switcher, a feature that has been incorporated into Proactive Search.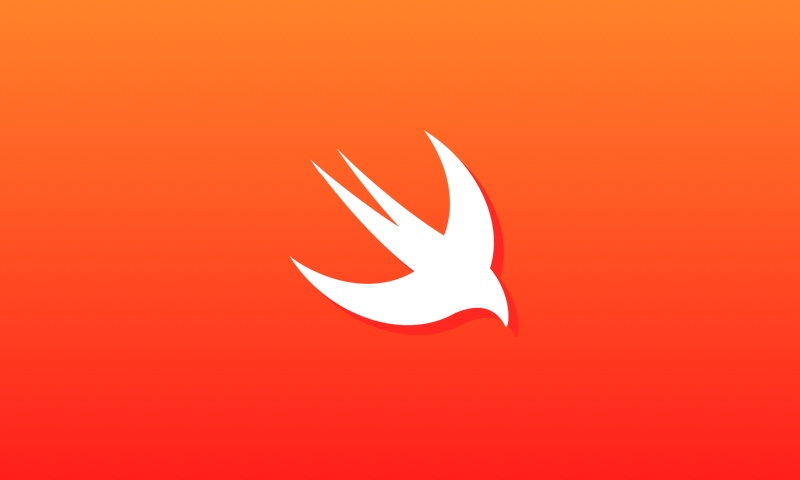 WWDC 2015 for Developers
At WWDC 2015 Apple revealed the changes awaiting iOS developers. The new API and Developer Tools will include:
Improved search with support for external links to third-party applications;
App Thinning to reduce memory size. Before when you installed an app, you had to download all the data and graphics for every possible format and resolution of an app – unless the developer invented a custom solution to get around this. But now, all developers need to do is follow a specified data coding procedure and the App Store will automatically determine which set of components is required by the user's device;
Improved tools specifically for game development and gameplay recording: GameplayKit, Model I/O, and ReplayKit. Apple experts estimate that graphics rendering speed in games will increase by 40%;
New measuring points in HealthKit: data save categories added for reproductive health, UV radiation exposure, hydration level, time spent sitting, etc.
However, the Main Event for developers at WWDC 2015 was the unveiling of the Swift 2 API, with new features and performance improvements that will allow developers to create applications that run even faster. And — I hope you're sitting down because this is BIG — it was announced that the standard library and Swift compiler for the first time will go open source! This signals that the popularity of Swift among developers will likely grow significantly, and rapidly.
The standard library and Swift compiler for the first time will go open source.
Additionally, Swift developers get improved syntax and error-handling models. Added protocol extensions require developers to write less code, using methods instead of global functions. One more new significant feature is called Availability: an automatic verification process to determine the compatibility of a new Swift API with previous iOS versions. You can learn more about these and other changes from Apple's official Swift blog.
iOS 9 and SDK beta versions are already available to developers enrolled in the iOS Developer Program. The public beta version will be available in July. The free to upgrade to iOS 9 will be released this fall for users of iPhone 4s and newer; iPod touch 5th generation and later; iPad 2 and newer; and iPad mini and newer. Thus, even many gadgets that are four years old will be compatible with the latest version: Apple wants everybody running 9!
Currently, 83% of Apple users have installed iOS 8 on their devices, whereas in the case of Android only 12% have upgraded to the current version of Android 5, according to Apple's senior vice president of software engineering, Craig Federighi. Figures like this point to the fact that Apple is still number one in customer loyalty — and the industry leader in successfully introducing new computer technology solutions.